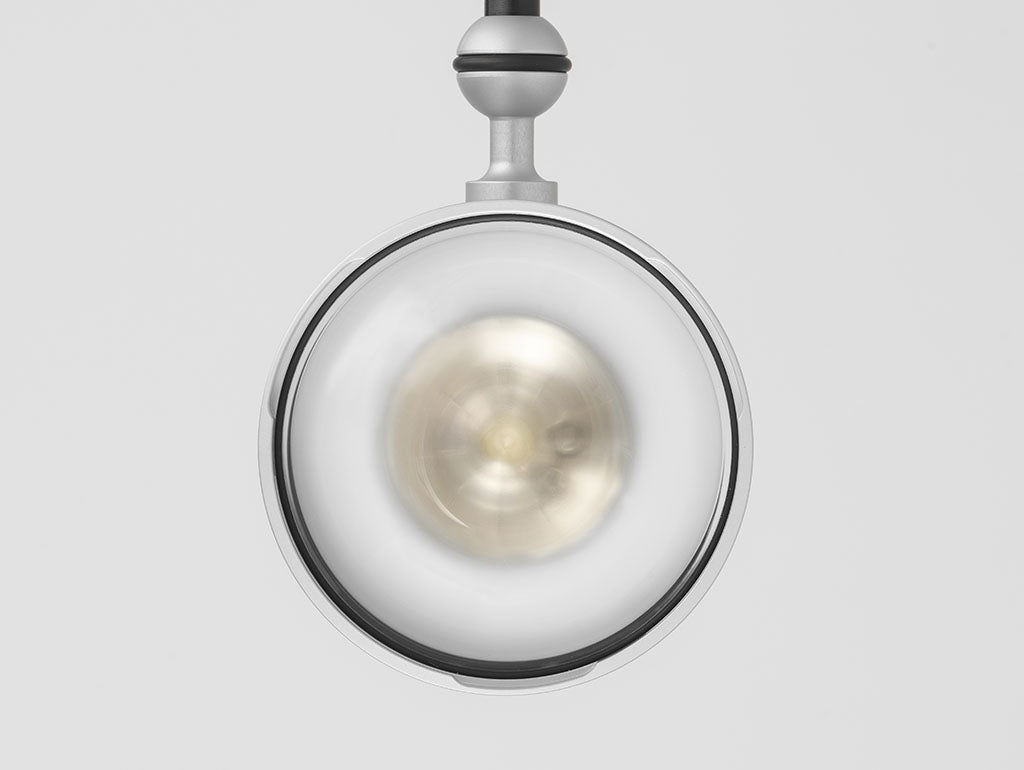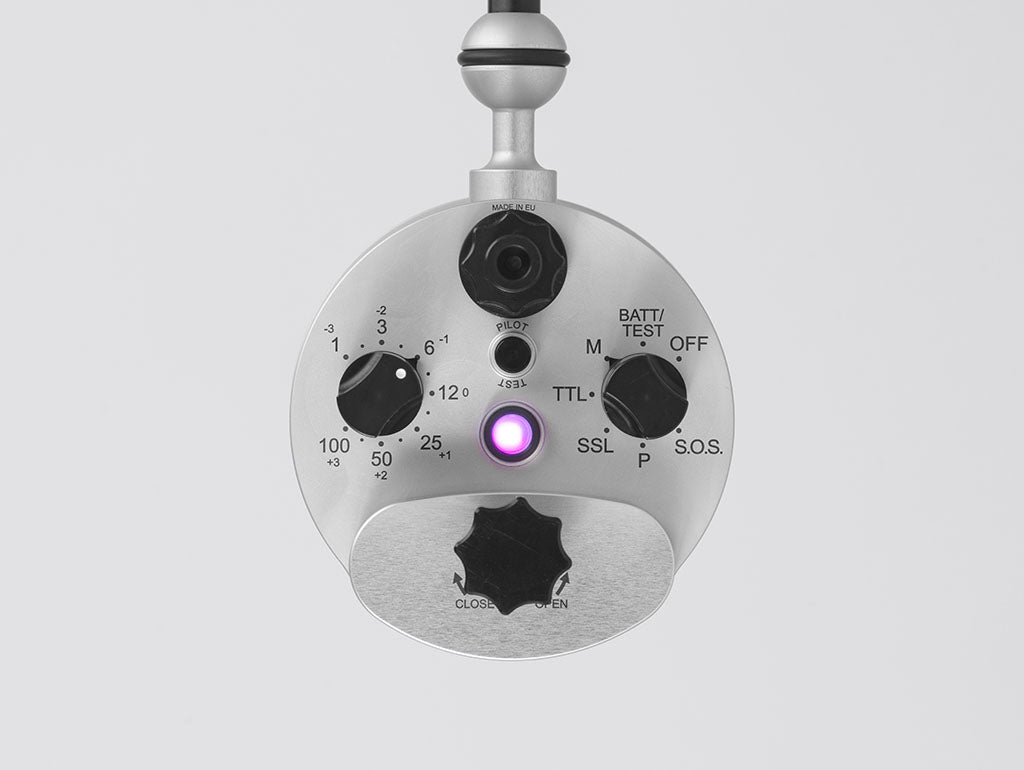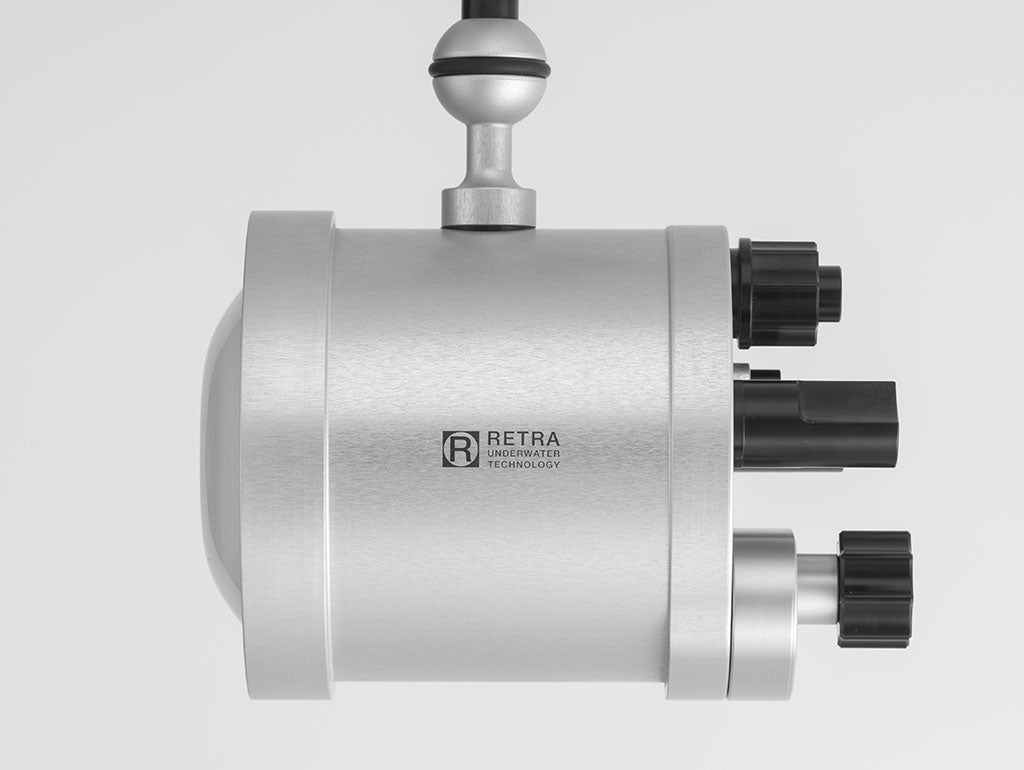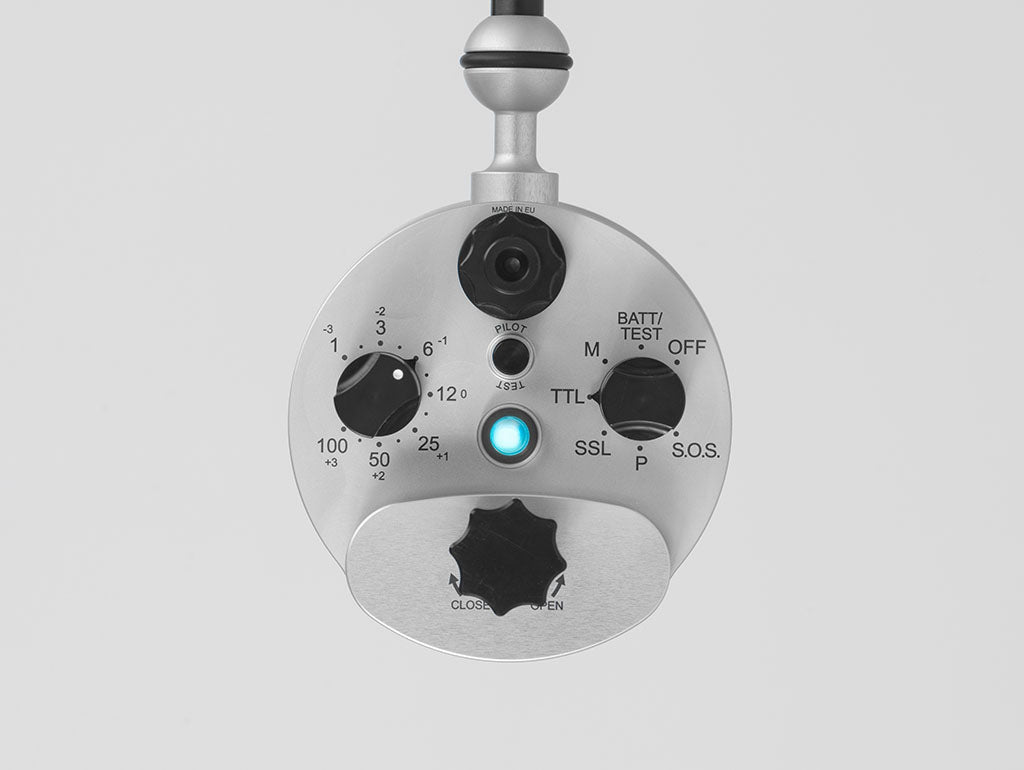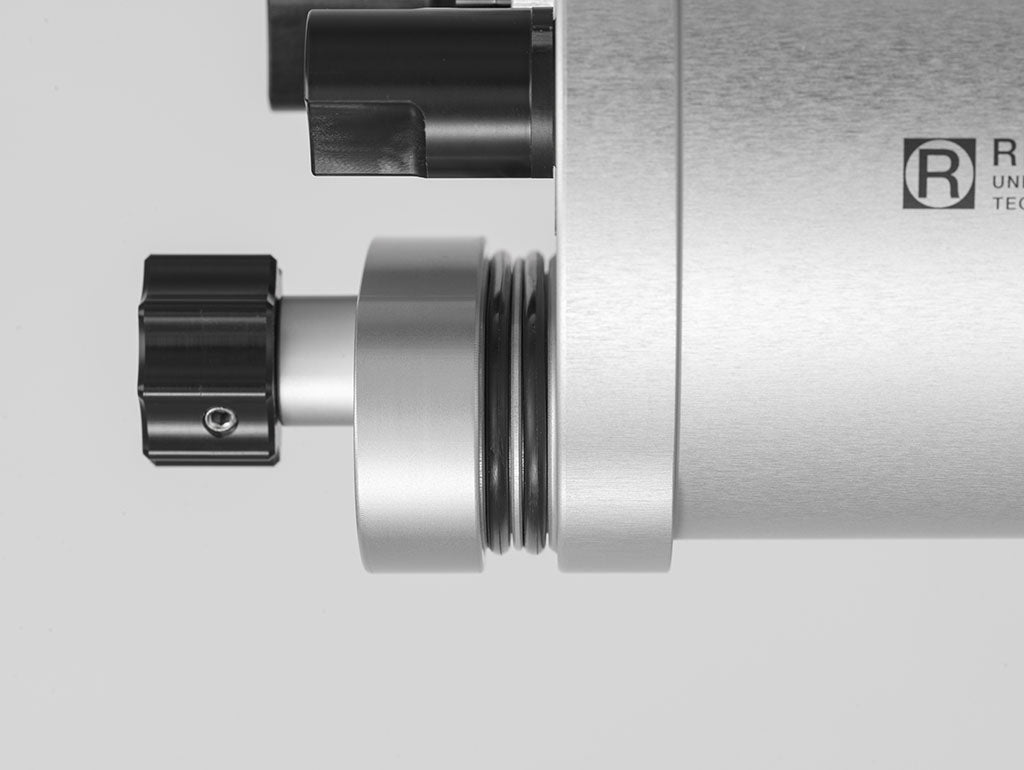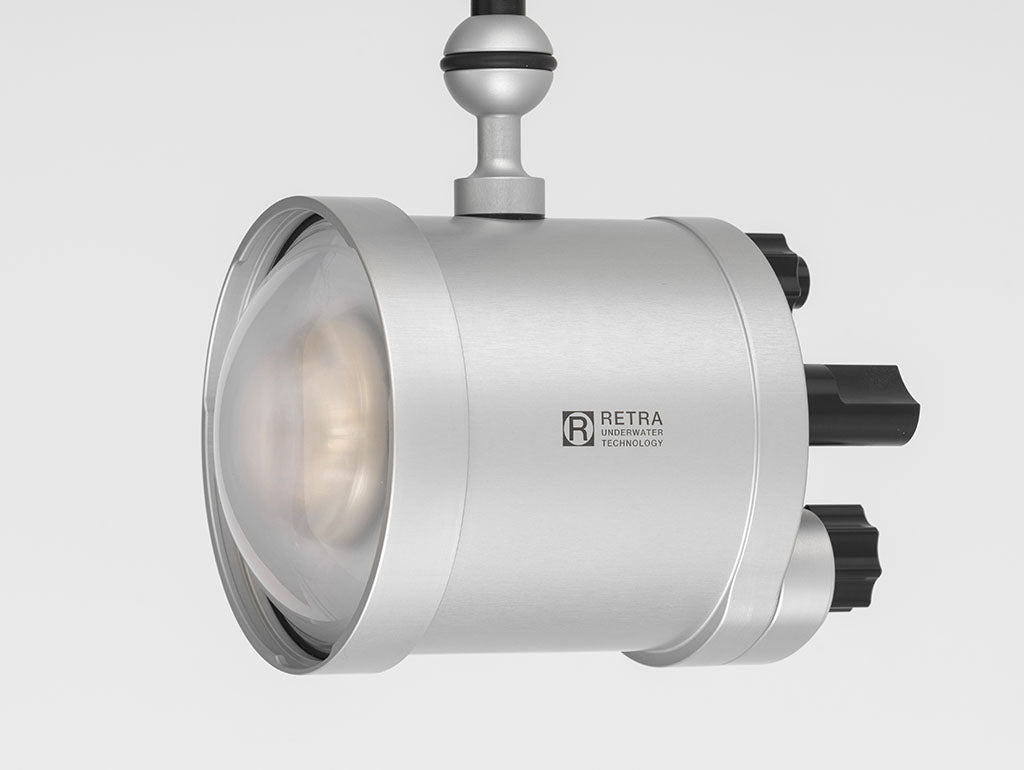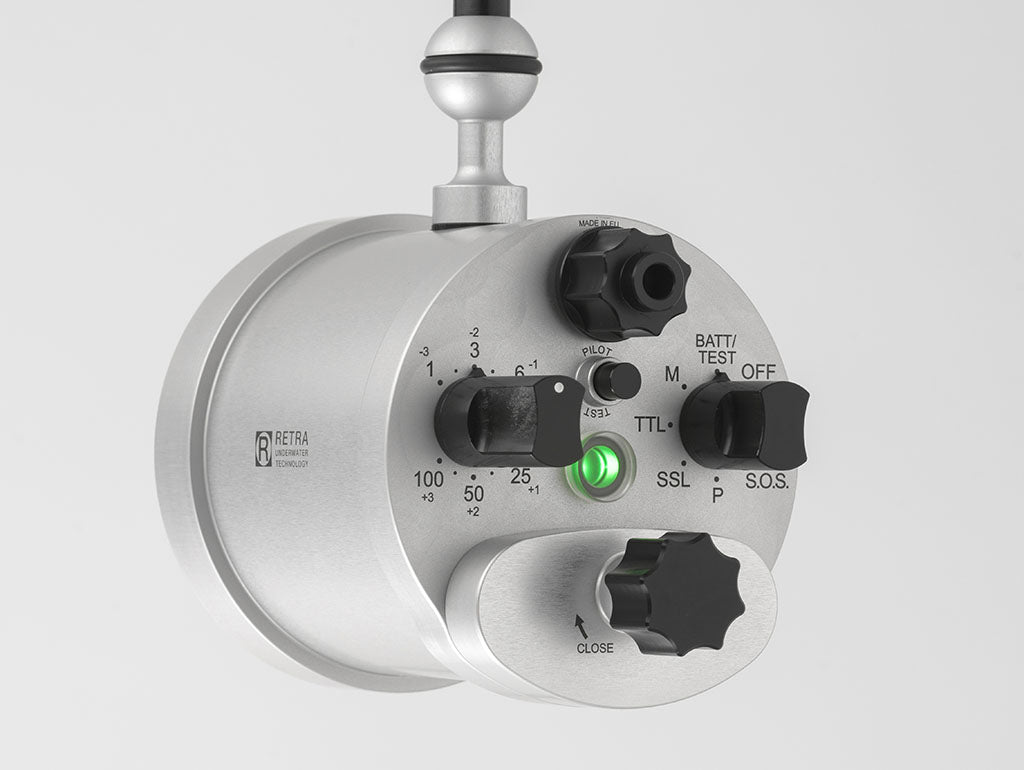 Retra Flash Pure
The Retra Flash Pure is a new addition to the Retra Flash family. The Pure is our entry level strobe, designed for anyone looking to dive into the world of underwater photography.
The Retra Flash Pure features a smaller flash tube, which makes it a perfect match for the LSD snoot, allowing you to take breathtaking macro images.
Shipping Starts on: 30th October 2023

Availability
Pre-orders Available
Shipping Starts on: 30th October 2023

User Manual
User manuals for the Retra Flash are available from our App called "Retra UWT", ready to download for free on Google Play and the App store.
Retra Warranty
The Retra Flash Pure ​comes with 2 years of Worldwide Retra Warranty.

This means that no matter where you are located the Worldwide Retra Warranty is valid and your Retra product will be taken care of​.​​​​

When purchased together with the Booster, both products receive additional 6 months of Worldwide Retra Warranty for a total of 2,5 years of coverage.

Read more about our​ Worldwide​ Retra Warranty here.
This item contains
1x Retra Flash Pure

1x 1"(inch) Mounting ball

1x Allen key




2x spare o-rings for battery compartment

1x Silicone grease

2 year Retra Warranty


---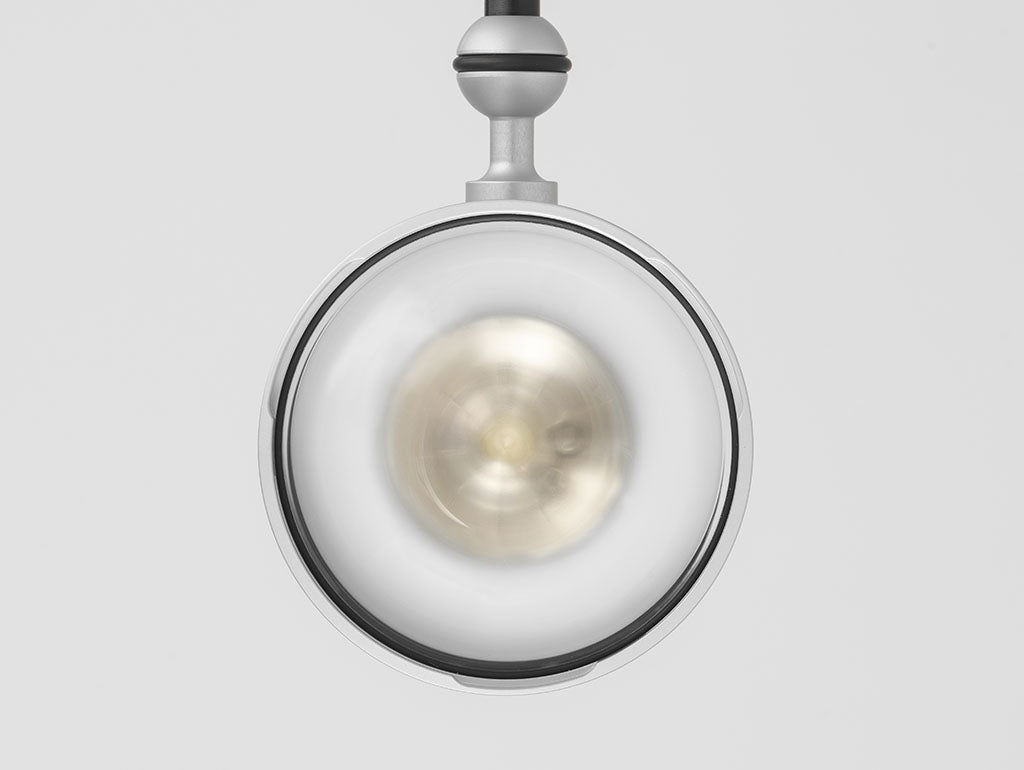 You may also like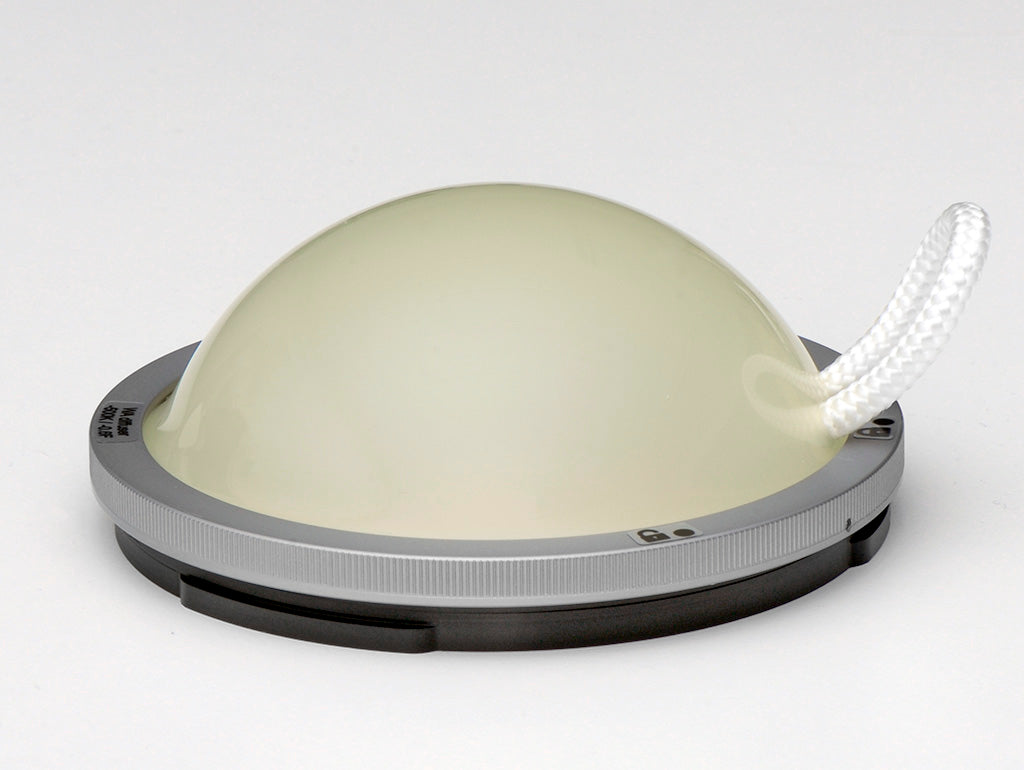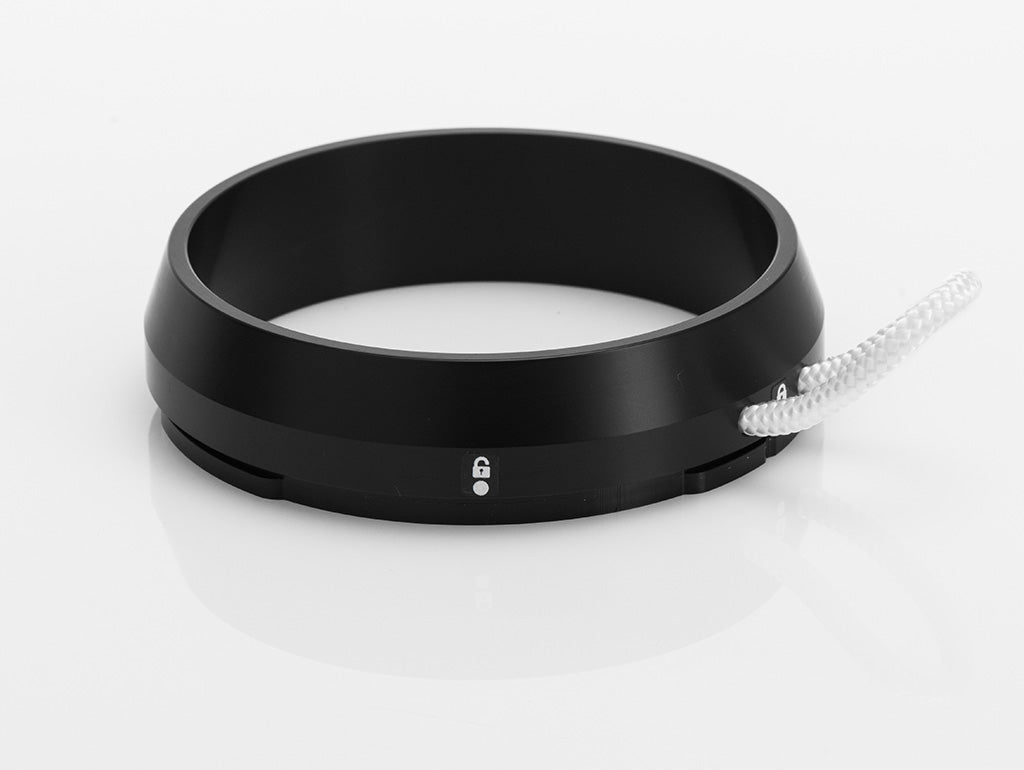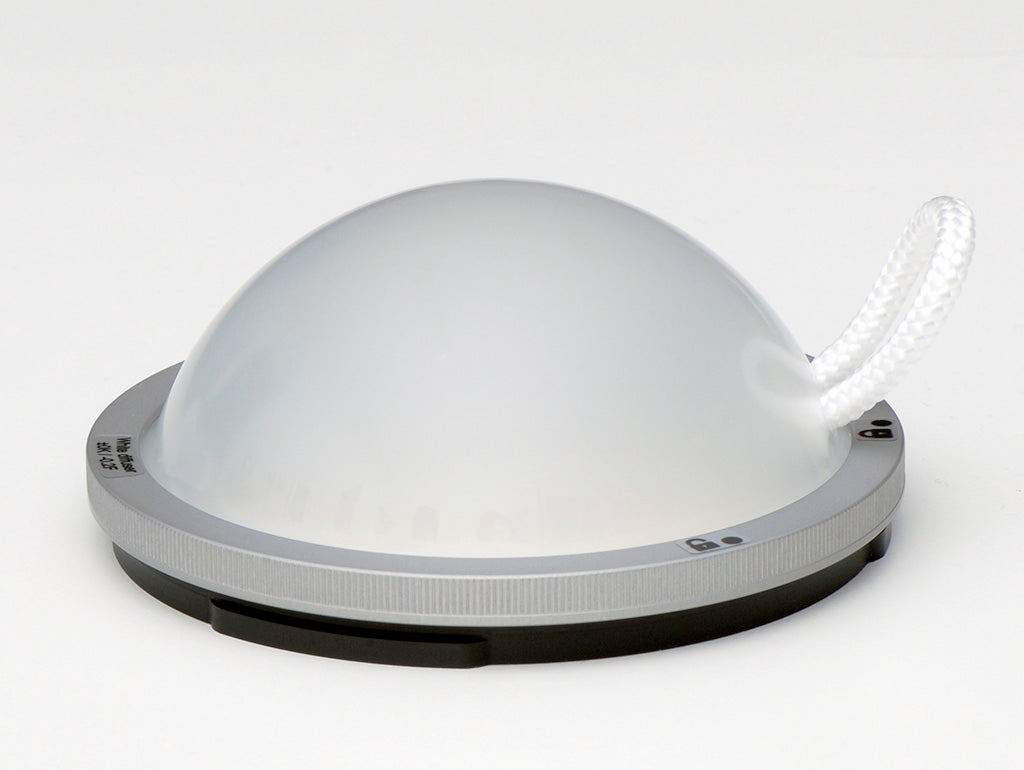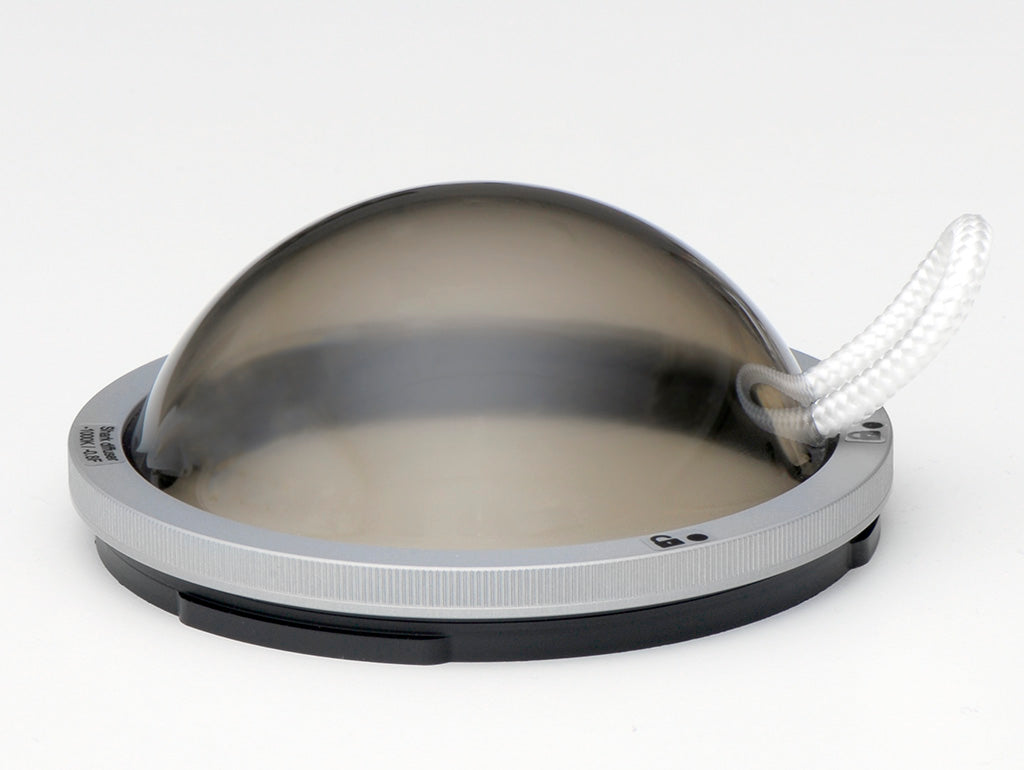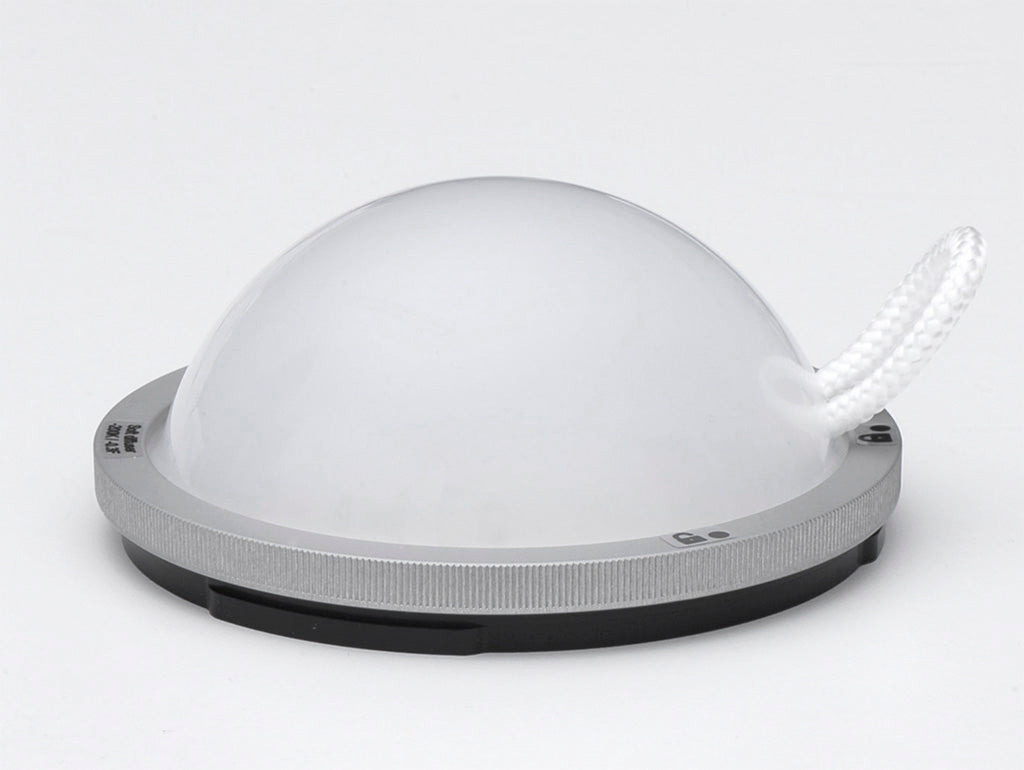 Housing
Monolithic Aluminium Alloy
Dimensions (mm) / (Height w/ Booster)
Flash at half power w/ Booster
Flash at full power w/ Booster
(1) 4x AA rechargeable batteries or 8x AA rechargeable batteries when using Booster
(2) Weight on land with 1" (inch) mounting ball and 4x AA Eneloop PRO Batteries / 8x AA Eneloop PRO Batteries respectively
(3) Recycle time varies depending on the state of batteries, chosen power setting and if using the Booster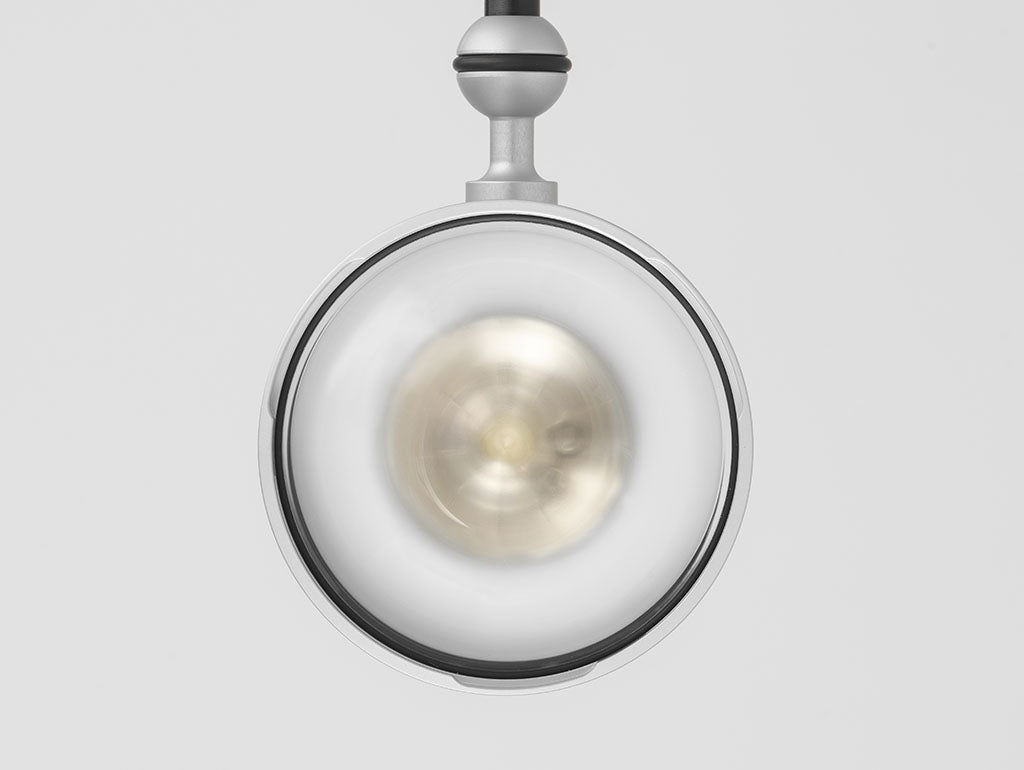 Perfect for macro photography
The Retra Flash Pure has a smaller lamp that is perfect for macro photography and using the Light Shaping Device snoot.
Soft and even spread of illumination
Wide range of light power output
Perfect for entry level & serious macro photography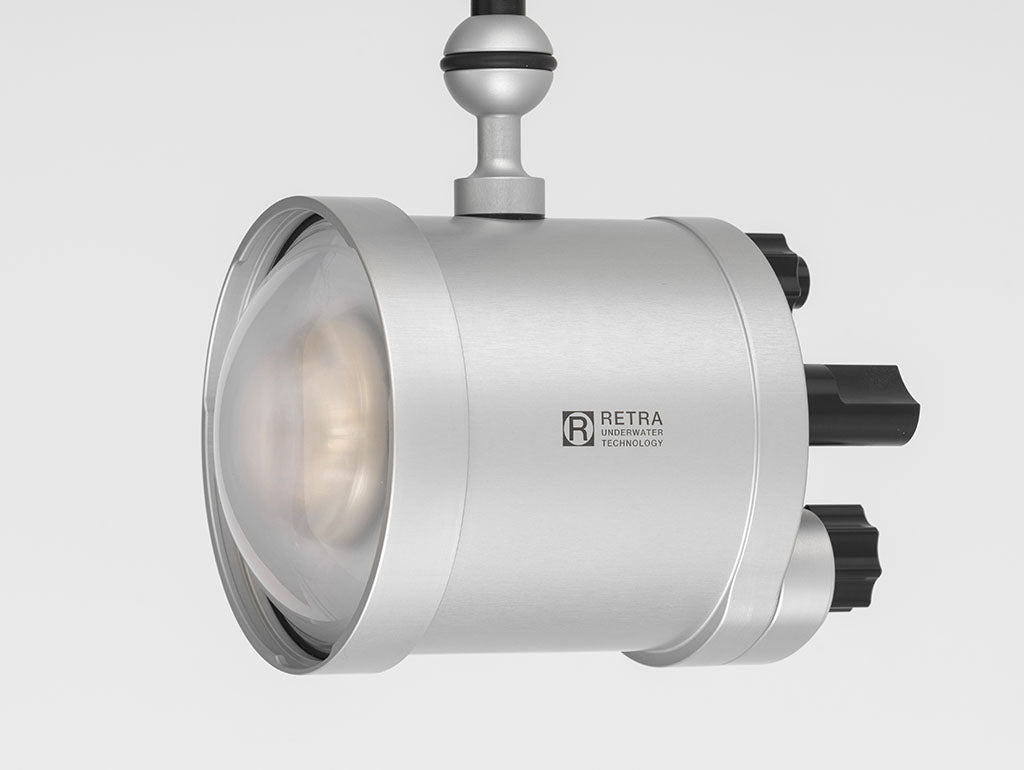 Elegant & Sturdy Design
The Retra Flash Pure is a travel friendly strobe with an elegant design that's easy to operate underwater.
Aluminium alloy casing
Monolithic design
Depth rating -100 m
Light-weight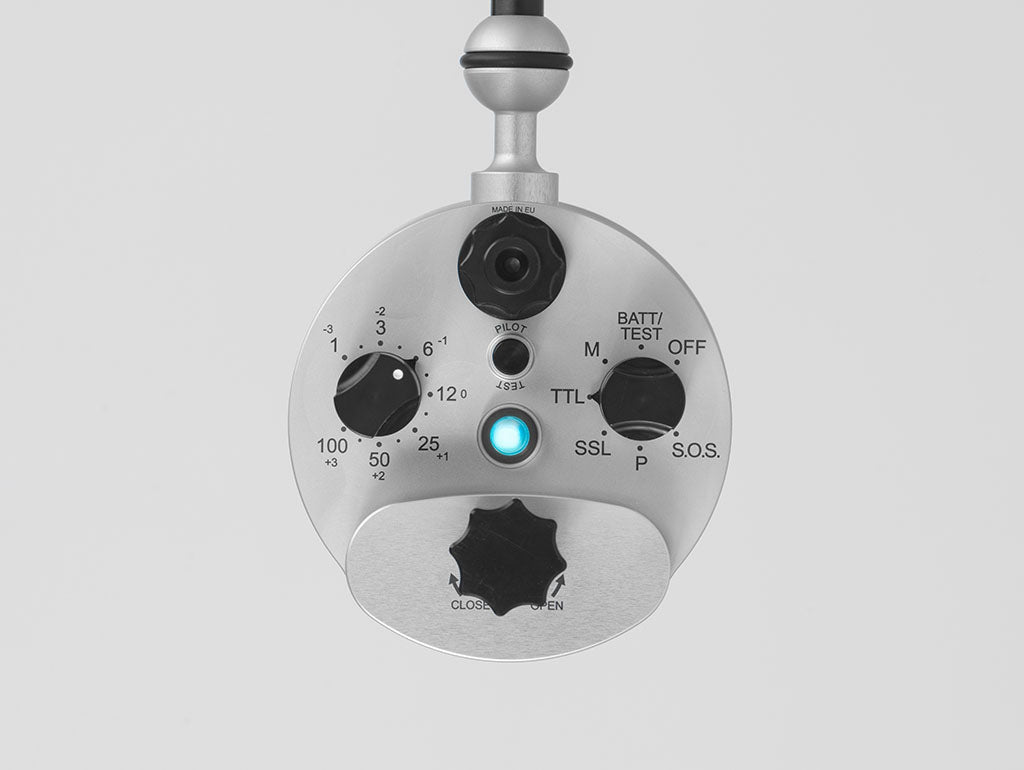 Intuitive Back Panel Controls
The back panel is easy to learn and features all essential modes as well as a customizable user mode.
Battery/Test mode
Manual mode
Through the lens mode
Smart SL mode
Pilot light adjustment mode
SOS mode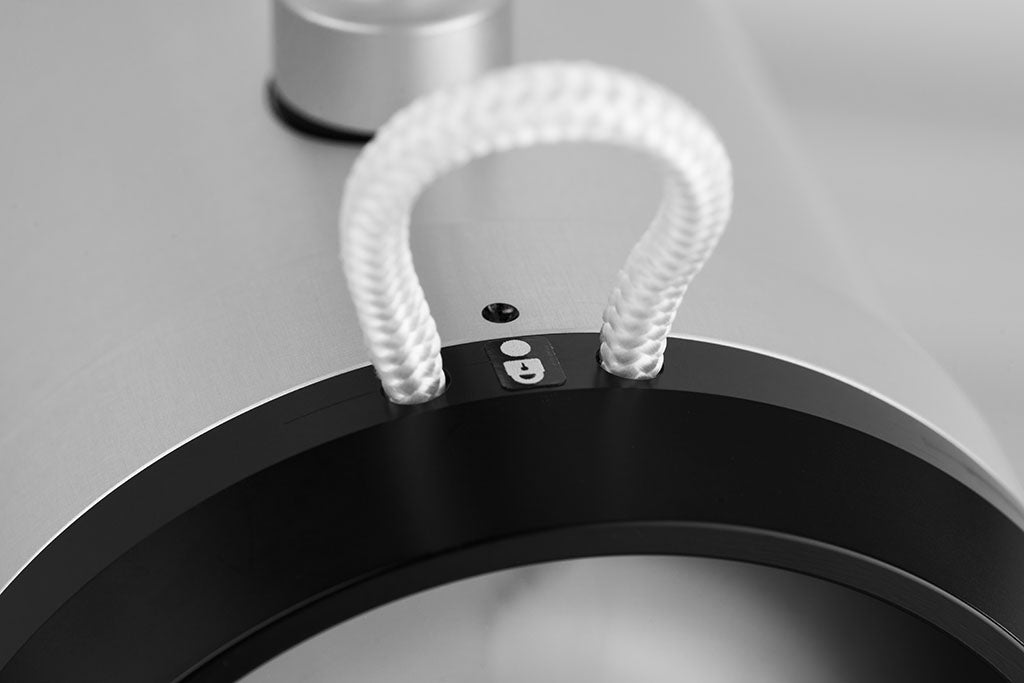 Classic Bayonet Mount
The bayonet mount remains the same on all Retra Flash models and allows you to mount accessories that change the shape and color temperature of the Retra Flash.
Locking mechanism for safely attaching accessories
Compatible with all existing Retra Flash front-mounted accessories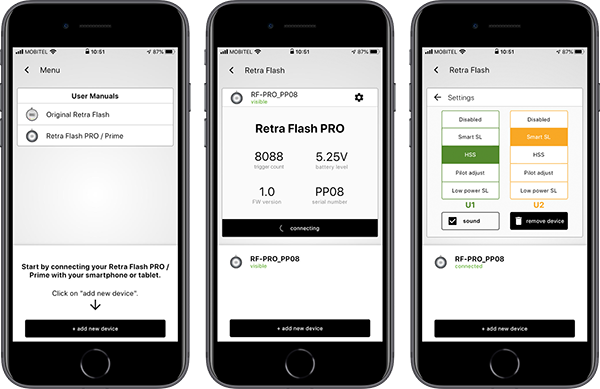 Smartphone Connectivity
You can download the Retra UWT app and connect to your Retra Flash via bluetooth.
Retra UWT App allows you to:
Download firmware updates
Create custom user modes
See basic information (number of flashes, current version, serial number, etc)
Read instruction manuals
You can download the Retra UWT app for free on Google Play and the App store.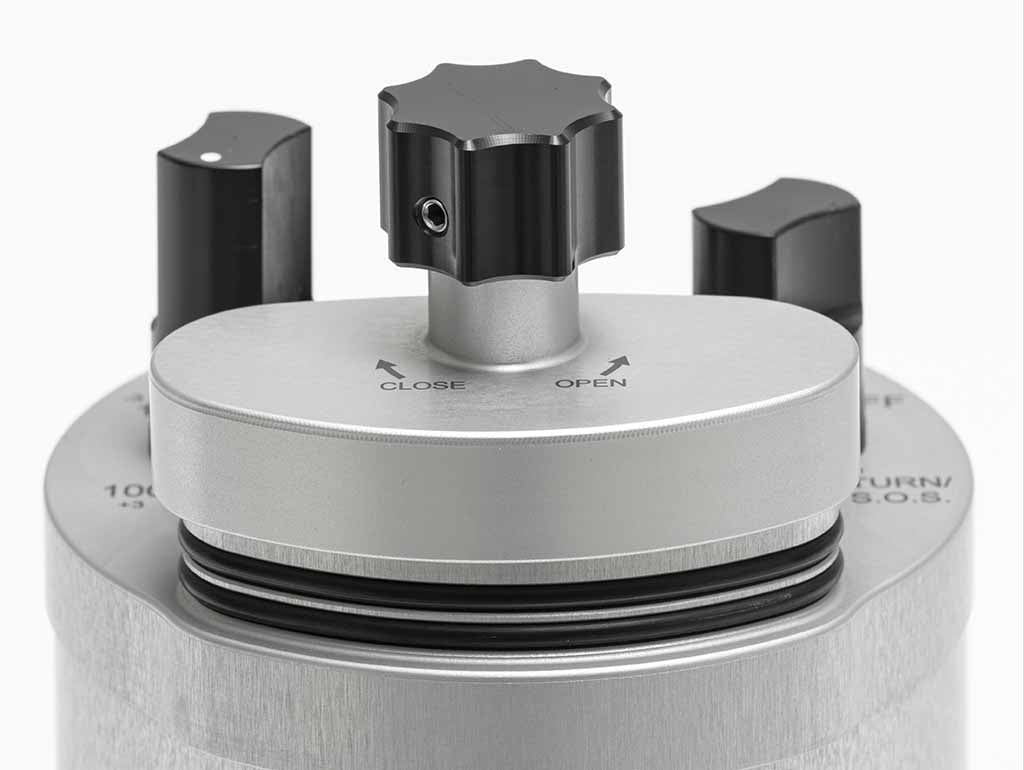 Leakage Prevention & Circuit Protection
The Retra Flash Pure features a Circuit protection system that warns you if water gets inside the electronics compartment.
Circuit protection
Double O-ring protection
Battery compartment waterproof sealed from electronics
BATT/TEST
White (capacitors charging)
Green/Yellow/Red (battery life)
Shows the level of battery charge,
and preview of lamp settings
M
The Retra Flash power can be set manually. The M mode also allows the strobe to be triggered via built-in optical sensor
TTL
Through the lens mode. The Retra Flash works together with your camera to automatically pick the optimal exposure for the scene
SSL
Pre-flash cancellation mode
P
Pilot light adjustment mode allows you to set pilot light intensity
SOS
The Retra Flash emits a morse code signal for help (SOS)
Contact Us
Do you need any additional information?
If you have any additional questions regarding the specifications, use or compatibility of our Retra products, please don't hesitate to contact us.
Just fill in the form and we will answer any questions you may have. We usually answer within 24 hours.