Photography is all about Light
The new Retra Flash Series is the highest expression of our endless pursuit for the ultimate underwater lighting tool.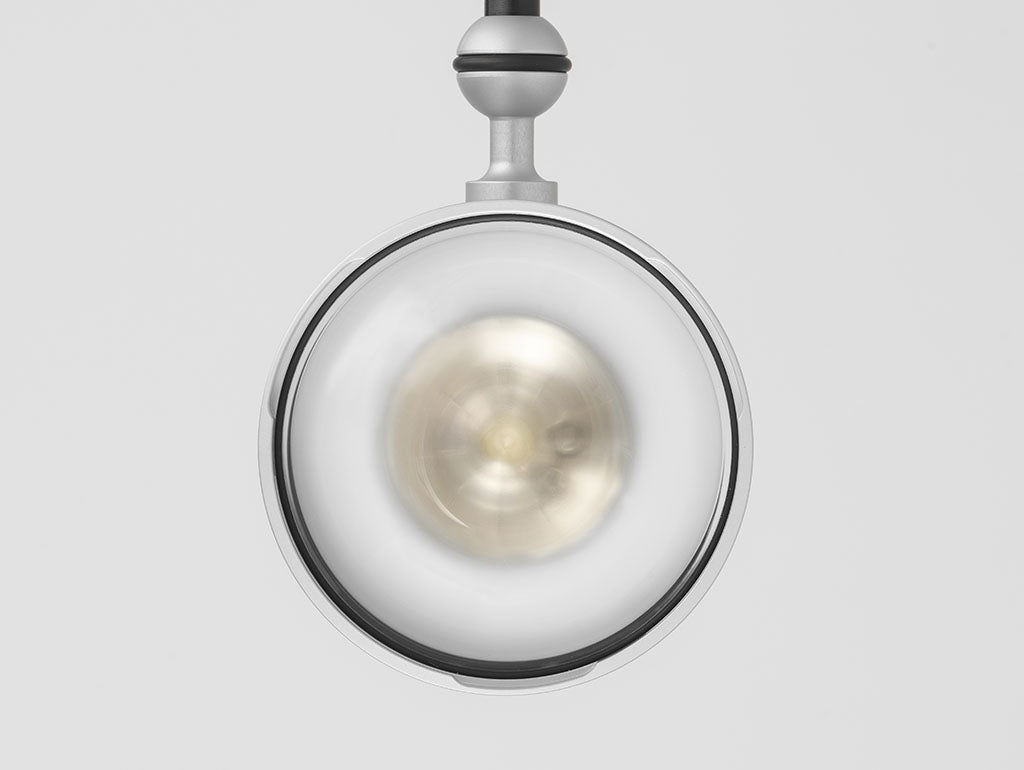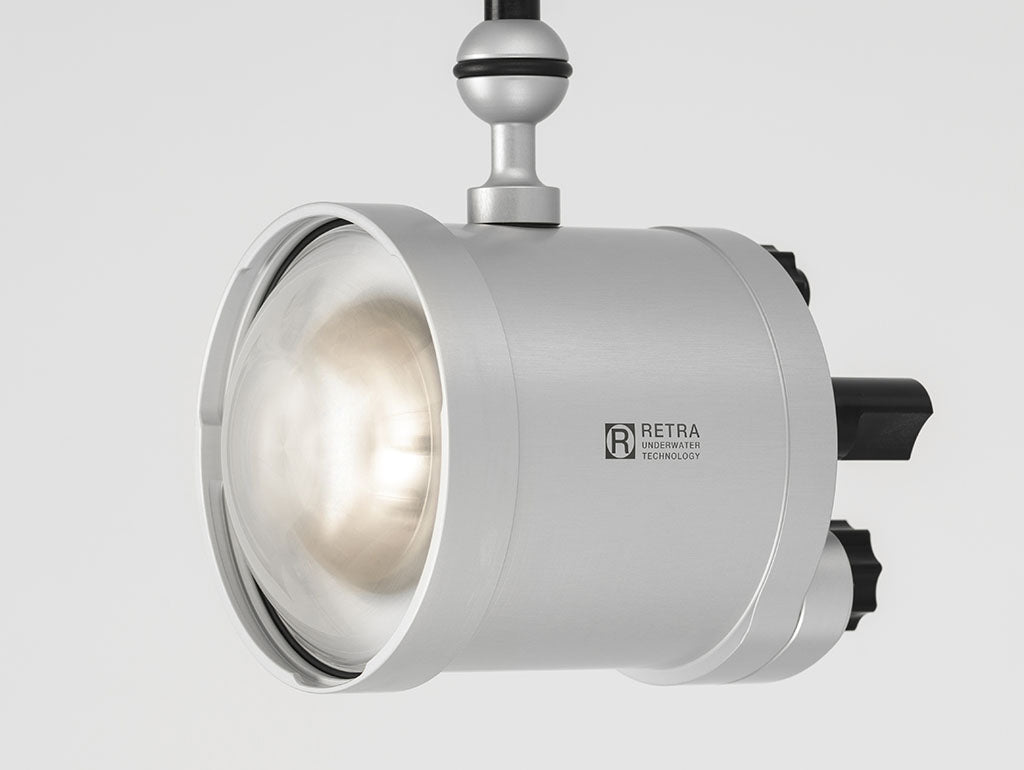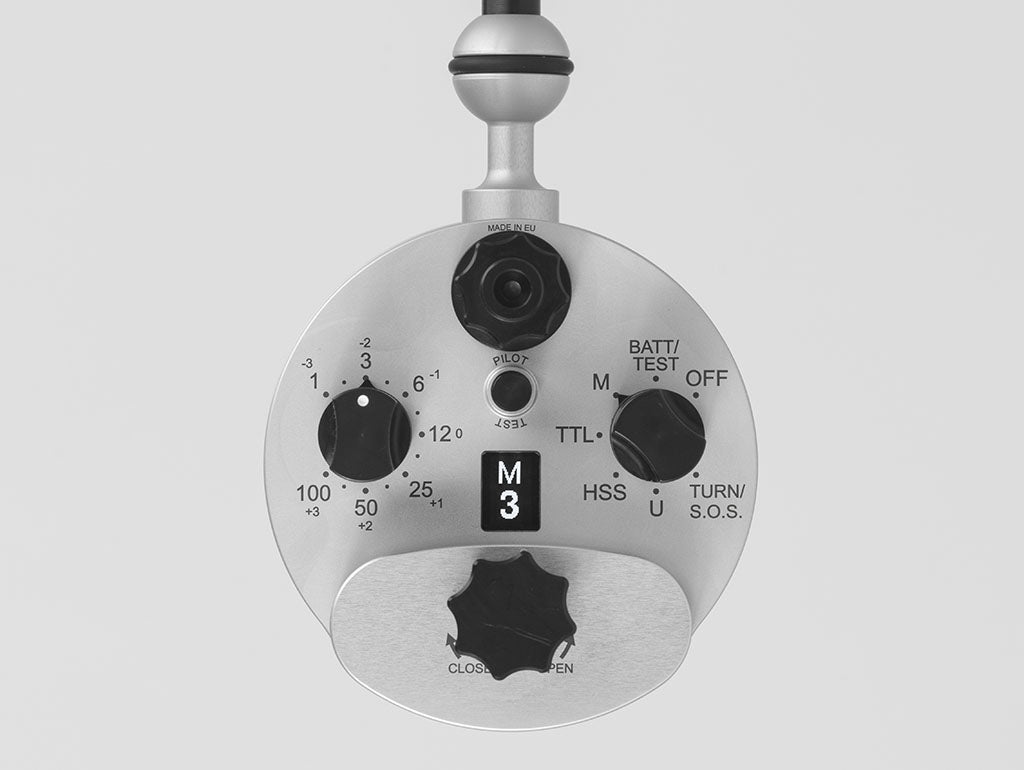 Retra Flash Pro Max
The Pro Max has the highest power output of the new Retra Flash Series, a fresh OLED back panel display and offers the highest level of versatility that is appreciated by all underwater photographers.
Retra Flash Prime+
Featuring the same lamp and reflector design as the Pro Max but with 50% less power output and without the back panel display. The Retra Flash Prime + provides smooth lighting in any condition.
Retra Flash Pure
The Pure is our entry level strobe with a smaller lamp and reflector that will satisfy the needs of every beginner or a serious macro photographer.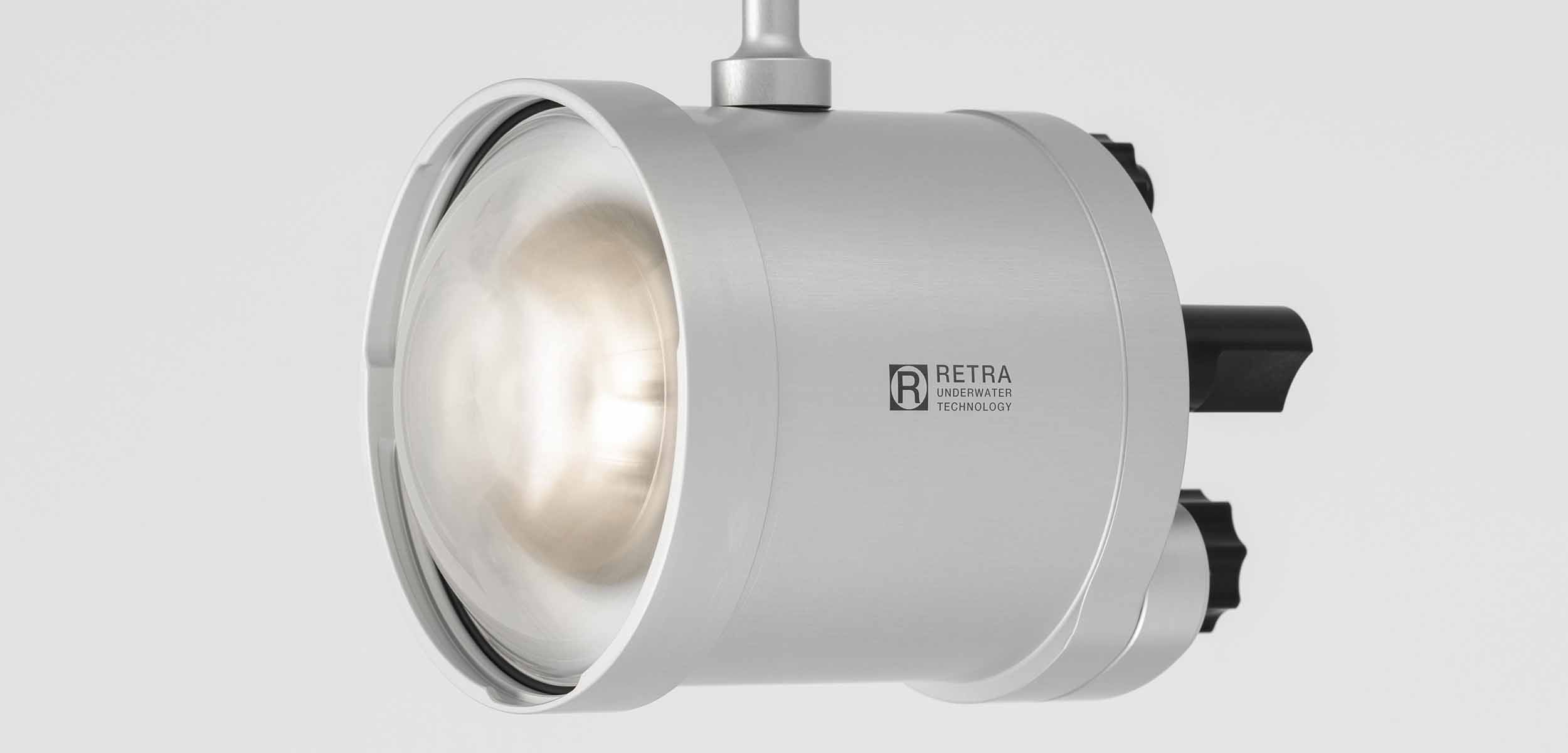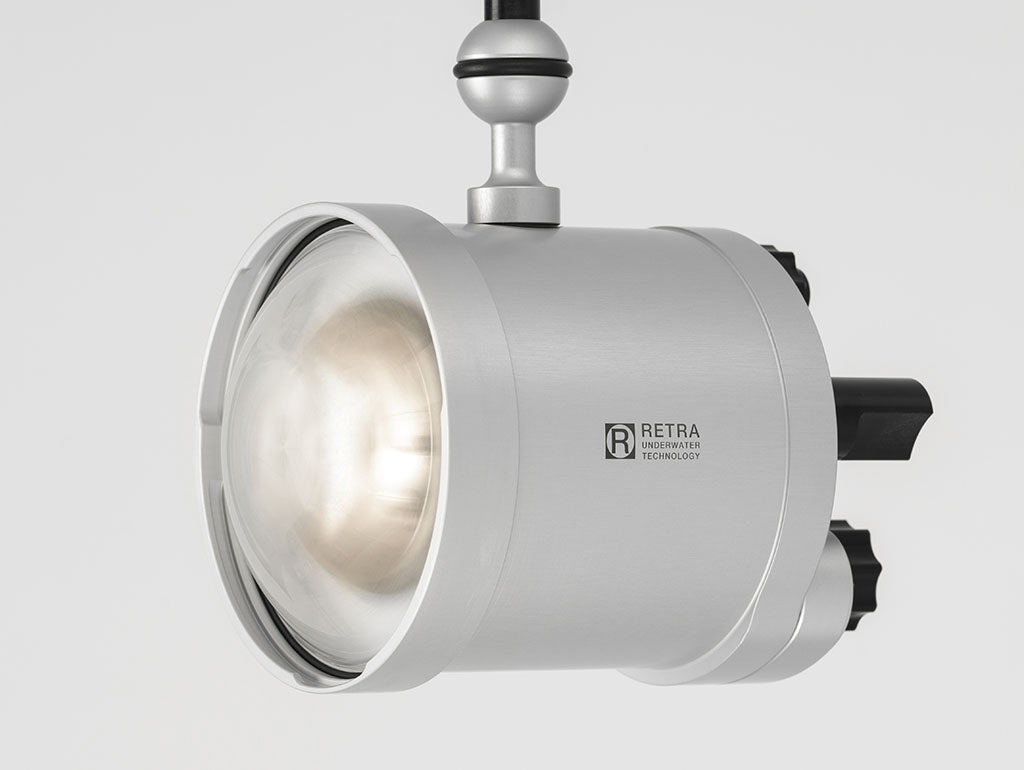 Bayonet Mount
The front of the Retra Flash features the classic bayonet mount with a lock mechanism for safely attaching all existing Retra accessories
Sturdy & Elegant design
The monolithic aluminium alloy casing is made to withstand depths up to 100 meters and offers superior cooling and is more resistant to vibration
Circular Flash-tube
The circular flash-tube offers high quality of light output with softer and more evenly distributed illumination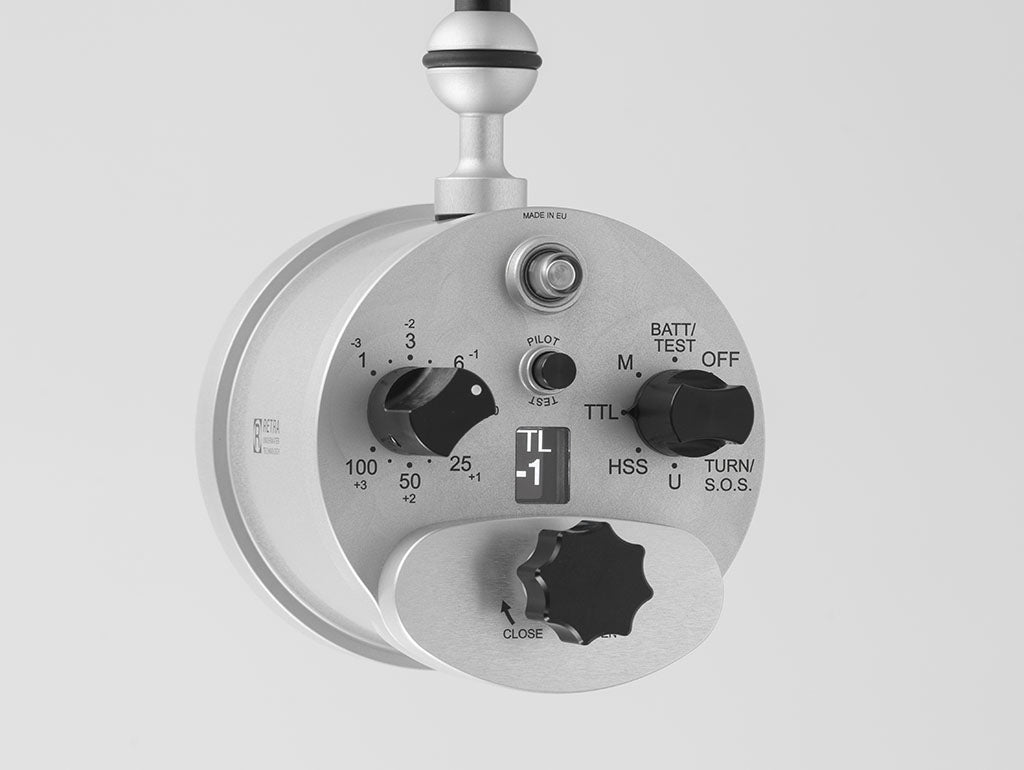 Optical Connector
The new optical triggering system is even more reliable than before, able to read optical input even from sub optimal fiber optic cables.
Seamlessly compatible with the Inon threaded connector and the Sea&Sea plug connector
Backlit OLED display
The backlit OLED display shows you all necessary information in one spot - clearly visible in any lighting condition.
Info: current mode, power setting, battery life, recycle time
Leakage Detection
Leakage detection system warns you if water ever gets into the battery compartment
Mode Button
The Retra Flash has a variety of modes to choose from:
BATT/TEST (battery level & test)
M (manual mode)
TTL (through the lens mode)
HSS (high speed sync mode)
U (user defined mode)
SOS (emergency signal)
Housing
Monolithic Aluminium Alloy
Monolithic Aluminium Alloy
Monolithic Aluminium Alloy
Dimensions (mm) / (Height w/ Booster)
Optical Connector
Inon threaded connector / Sea&Sea plug connector
Inon threaded connector / Sea&Sea plug connector
Inon threaded connector / Sea&Sea plug connector
Flash at half power w/ Booster
Flash at full power w/ Booster
(1) Weight on land with 1" (inch) mounting ball and 4x AA Eneloop PRO Batteries / 8x AA Eneloop PRO Batteries respectively
(2) Recycle time varies depending on state of batteries, chosen power setting and if using the Booster
Read more about our 4th generation Retra Flash Series by clicking the button below.
Instagram
Visit our Instagram profile to view all the beautiful featured photographs made with the Retra Flash and more!
Why choose Retra?
Retra UWT was established 2012 with the goal of designing the most advanced underwater strobe that can deliver top-tier performance in any condition and for all styles of underwater photography.
2,5 year Retra Warranty with Supercharger / Booster

We firmly believe in our products at Retra UWT. That's why we offer a 2 year warranty on our Retra Flash strobes, plus 6 months with a Supercharger / Booster, giving you a total of 2,5 years of guaranteed function.
The Retra Flash was designed to be your life-long companion. That's why if you ever run into any issues with any of your Retra products, please don't hesitate to contact us, as we want to help you resolve any problems and ensure you get the best out of your Retra products.

We stock repair parts for older models of the Retra Flash, so your strobe never becomes obsolete.

We understand our products inside and out, that's why we can assess the cost of repair before you send us the Retra Flash or LSD. Just contact us via e-mail with a description of the problem and pictures/videos and we'll let you know the estimates.
We're not fans of consumerism here at Retra, that's why we make products meant to last. All Retra products are made for long term use and are future proof (we service all Retra Flash and LSD products).

No blown up prices means no sales. Everyone pays the same price - everyone gets top quality products. That's because we don't sell discounts - we sell, develop, and produce high quality underwater photography equipment.

All Retra prices were calculated based on the material, technology, and development costs.
We use Express Global Shipping for all our repairs to ensure fast delivery worldwide.

You send us the Retra product that needs repair, we fix it and get it back to you within 5 working days on average.
Express Worldwide Shipping

We do our best to get the items delivered to you as fast as possible - that's why we use Express Global Shipping.

If the items you are ordering are in stock, they will be sent within one to two working days, depending on the size of your order.

Delivery to EU takes 1 - 2 working days

Delivery to USA takes 2 - 3 working days

Delivery to Australia and Asia takes 2 - 5 working days

If you have an urgent order please let us know in the notes of your order. We will do our best to deliver the products to you in time.
TESTIMONIALS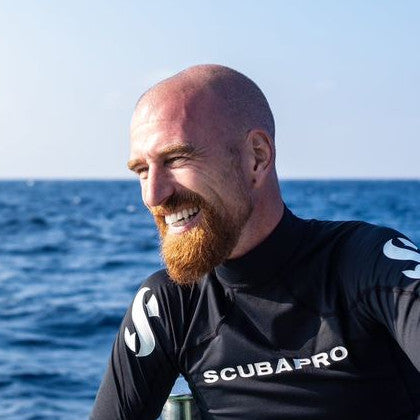 – David Benz, Art & Water Photography
"For me, the Retra Flash Pro X is a real gamechanger. So much power and such simple and really well thought-out handling. Now underwater photography is even more fun."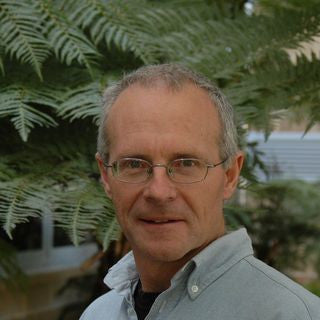 – William Gladstone, Emeritus Professor
"My Retra strobes give me an unparalleled quality of light underwater. This comes from their beautifully uniform beam, reliable firing and colour temperature, the intuitive power setting steps, and the battery life."
– Magali Marquez, PADI / SNSI Instructor
"I feel confident using the Retra Pro strobe because it gives me peace of mind knowing that it detects moisture and tells me when I have a low battery.
After having worked with different strobes, I can say that the Retra Pro strobe along with the Retra LSD snoot has been a winning combination for my photography."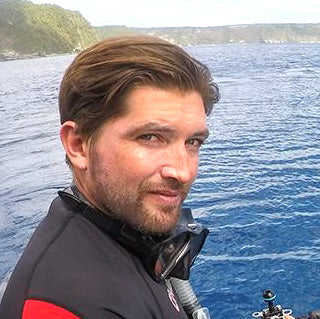 – Daniel Norwood, Dive Photo Guide
"After several months of constant use, I have nothing but good things to say about the Retra Flash PRO, and they have now become my go-to flashgun for the majority of my underwater photography work."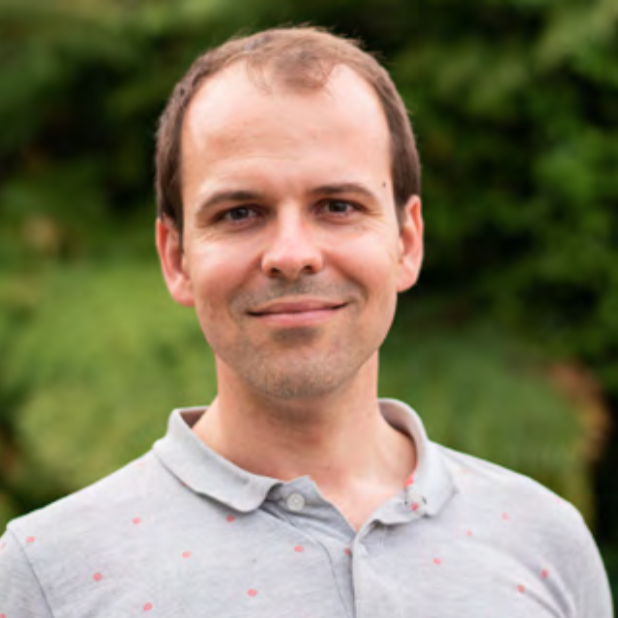 – Nicolas Remy, UWP Magazine
"I would buy them again if presented with the same choice."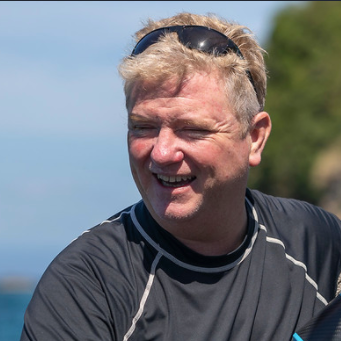 – Mike Bartick, Award-winning Marine Wildlife Photographer
"The reflector is fun to use and perfectly suited for all-around use, including macro, wide angle, close focus wide angle, and oh yeah, blackwater!"
– Walt Stearns, Scuba Diver Destinations
"With the Retra Flash Prime, the quality and consistency of the light on subjects I was seeing was far more pleasing. The lighting from the Prime's fully circular flash tube was impressively even."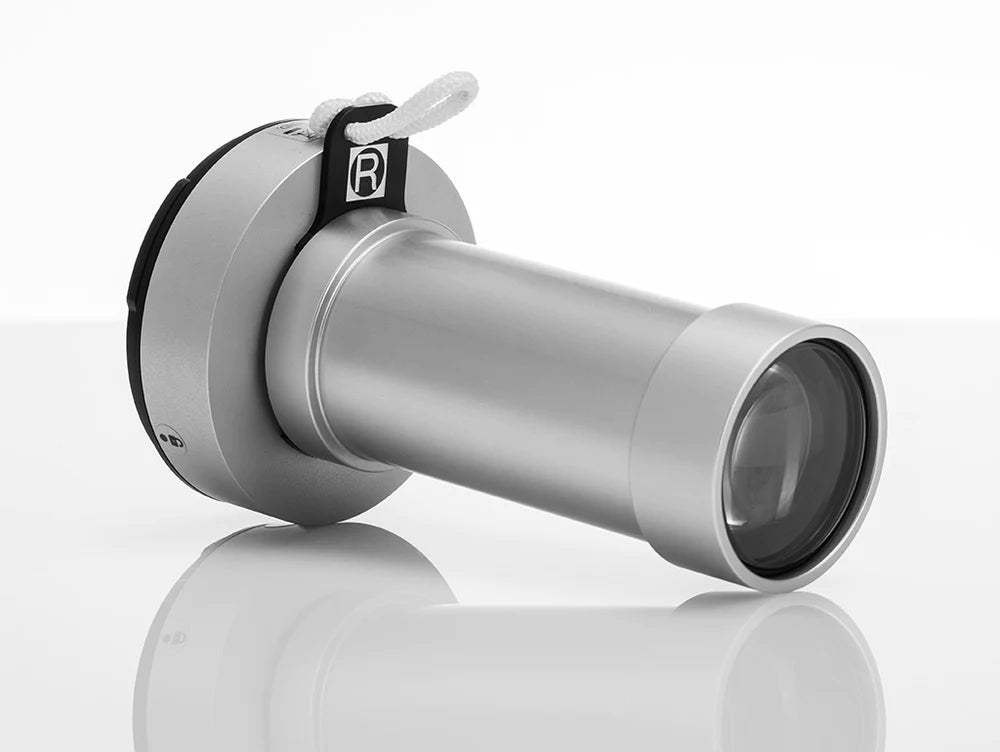 Light Shaping Device
An accessory worth a special mention is the Retra Light Shaping Device (LSD). Due to its modular design, the Light Shaping Device can be easily paired with other flash devices by simply changing the mounting module.
When paired with the Retra Flash, you can also turn on the guide or modeling light on the strobe to see exactly where you're aiming your snoot. This way, there's no guesswork involved when positioning your flash light.
And with the extra slot for inserting different masks, you can easily control the diameter and shape of your light, giving you endless creative potential.
To read the full article about the Light Shaping Device, click the button below.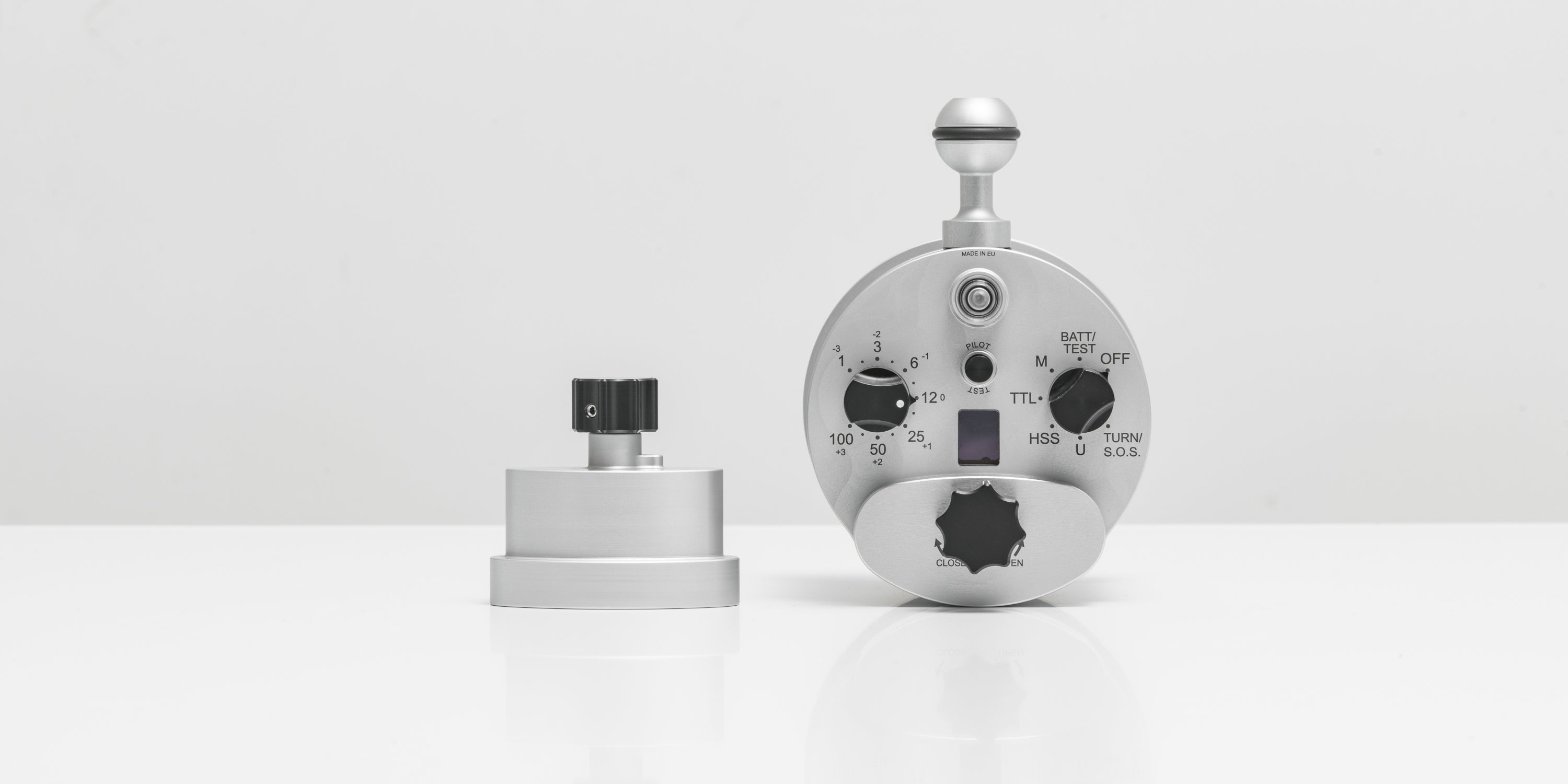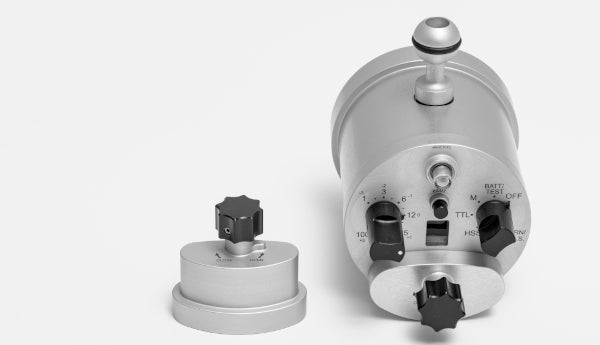 The Booster powers up your Retra Flash by giving space for 8x rechargeable AA batteries, that doubles battery life and reduces recycle time by half.
The new Booster is a singular piece that reduces chances of leakage and allows quick and easy exchange of the lid and batteries.
The new design is 50% lighter compared to the previous models of Supercharger.
Its lightweight and compact design, paired with the built-in leakage detection system, make it a must-have accessory for the 4th generation Retra Flash.
2.0x
Increase in Battery Life
With the Booster, you can use your Retra Flash for longer underwater photography sessions.
50%
Shorter Recycle Time
The Booster decreases the recycle time of the Retra Flash by half, enabling fast action shooting.
All the Accessories
We offer a wide variety of accessories that unlock the full creative potential of the Retra Flash and help protect it from damage. So, whether you're a fan of wide angle shots or like to get up close and personal with your subjects, there's an accessory for every occassion.