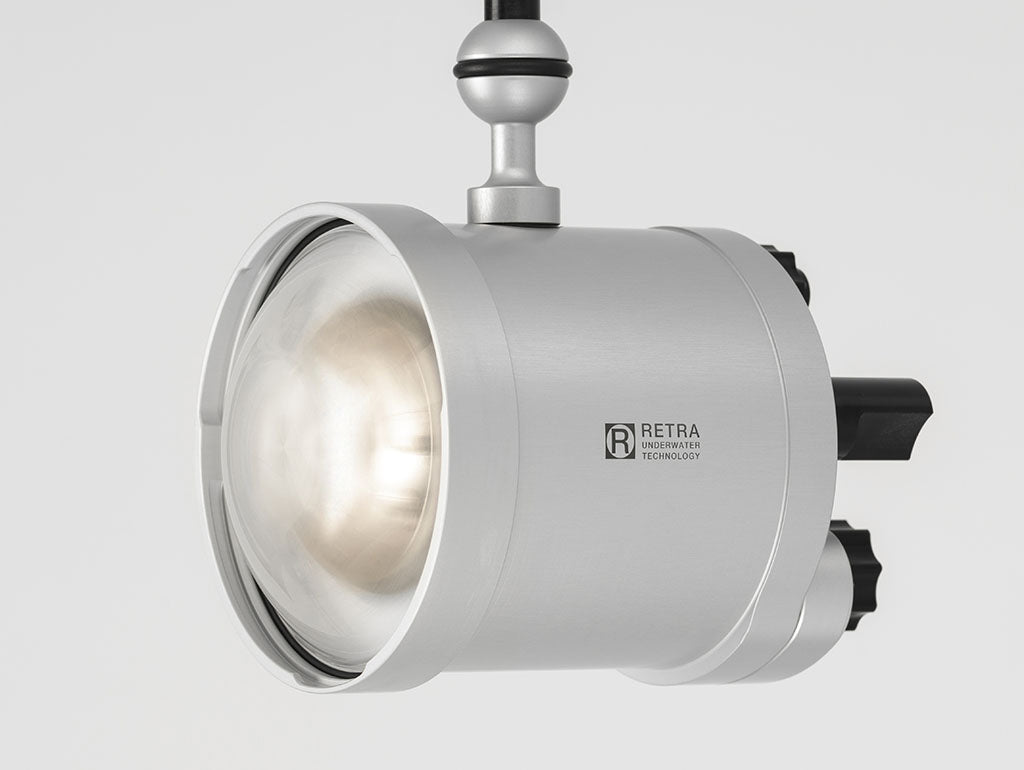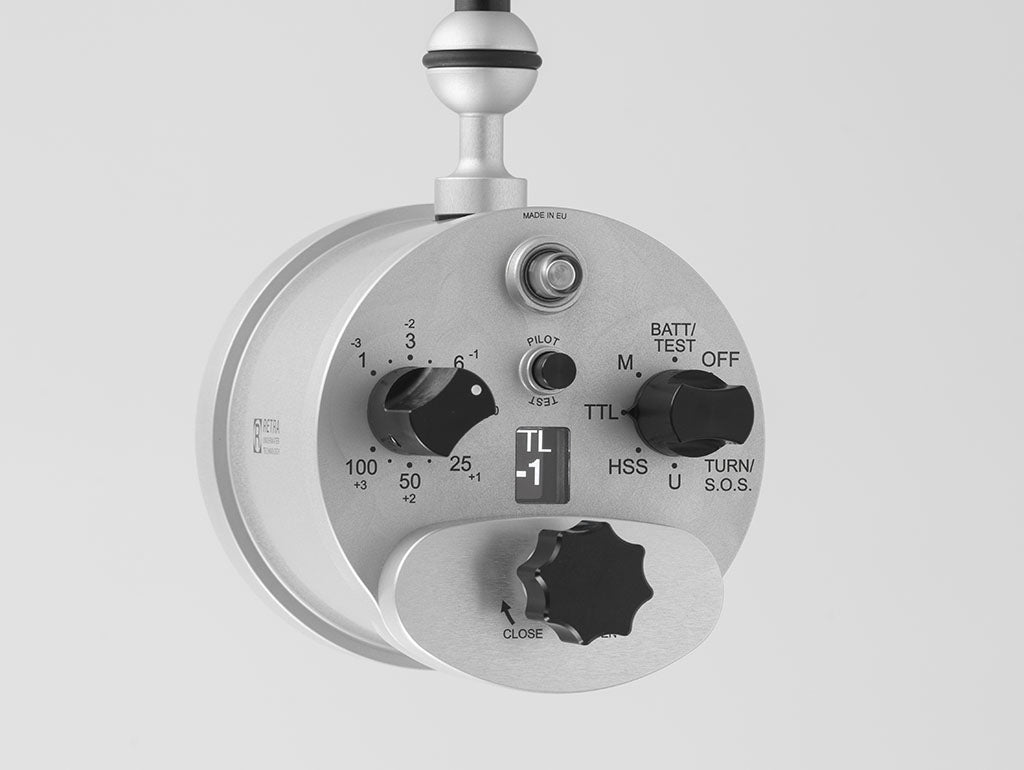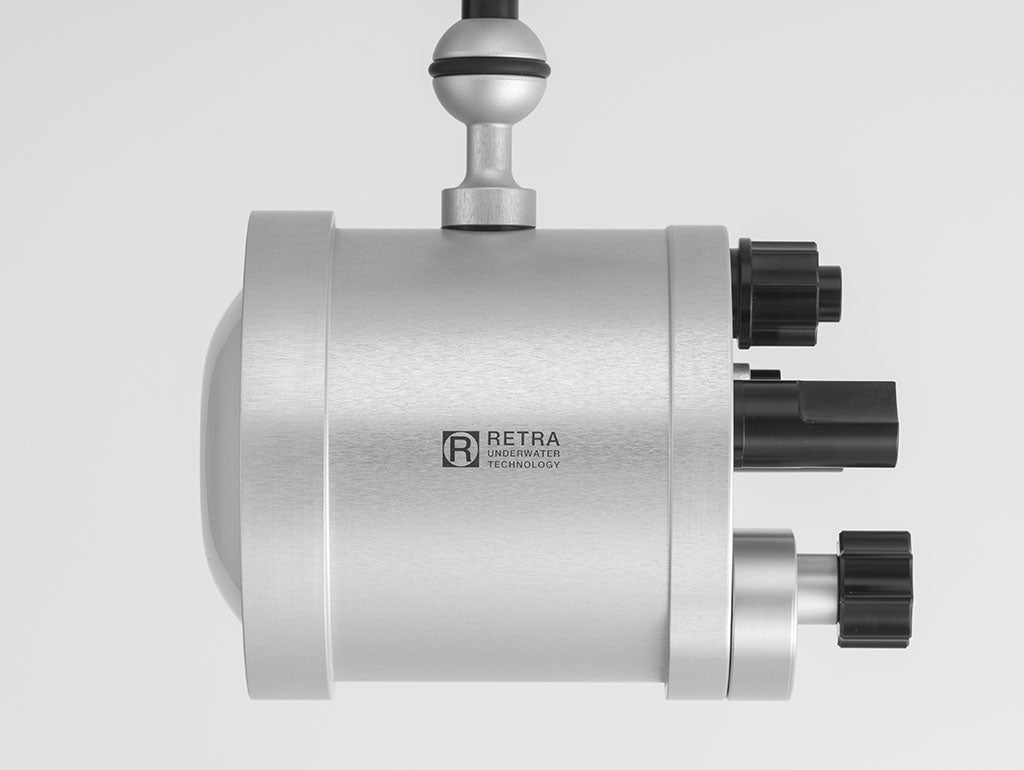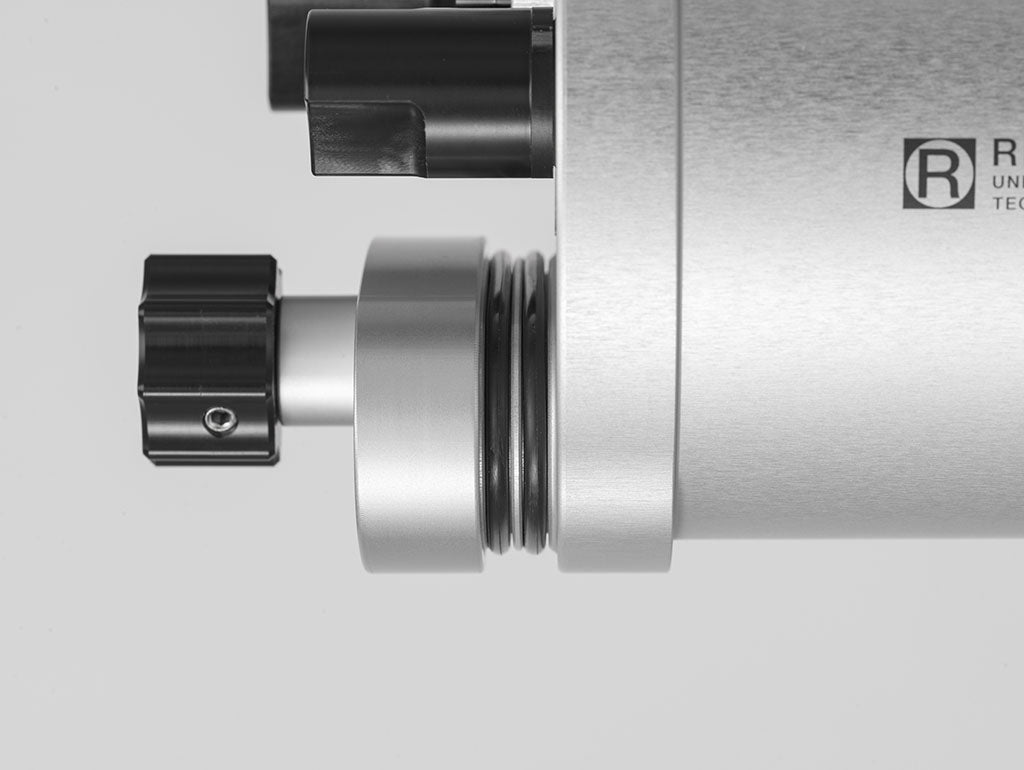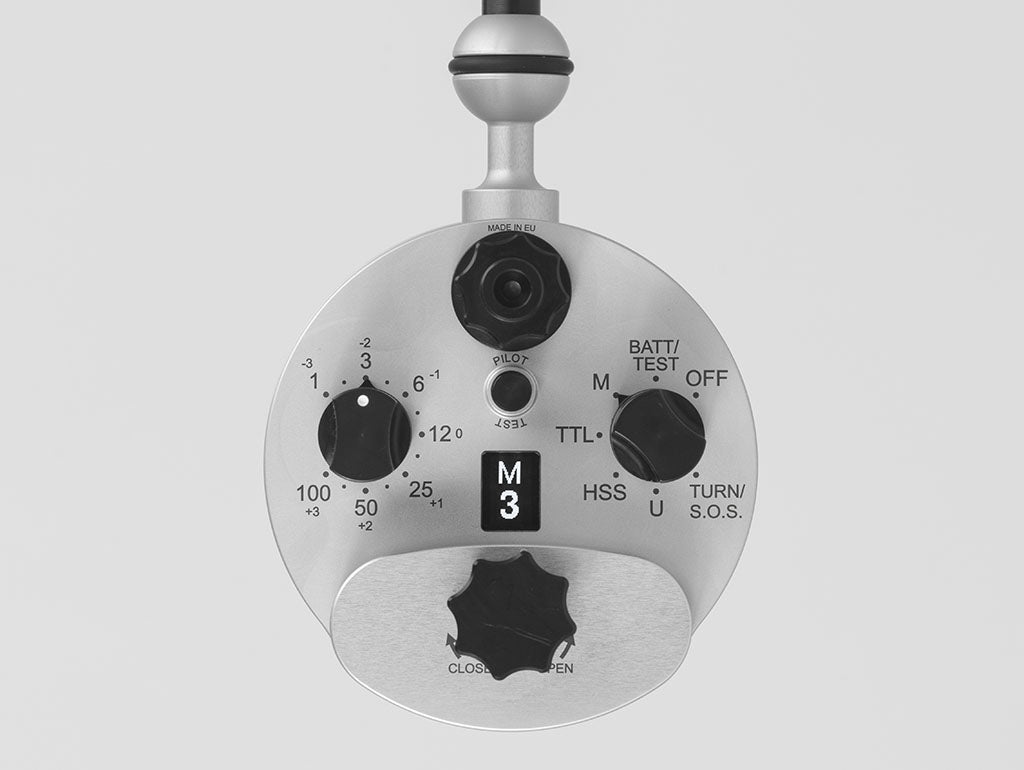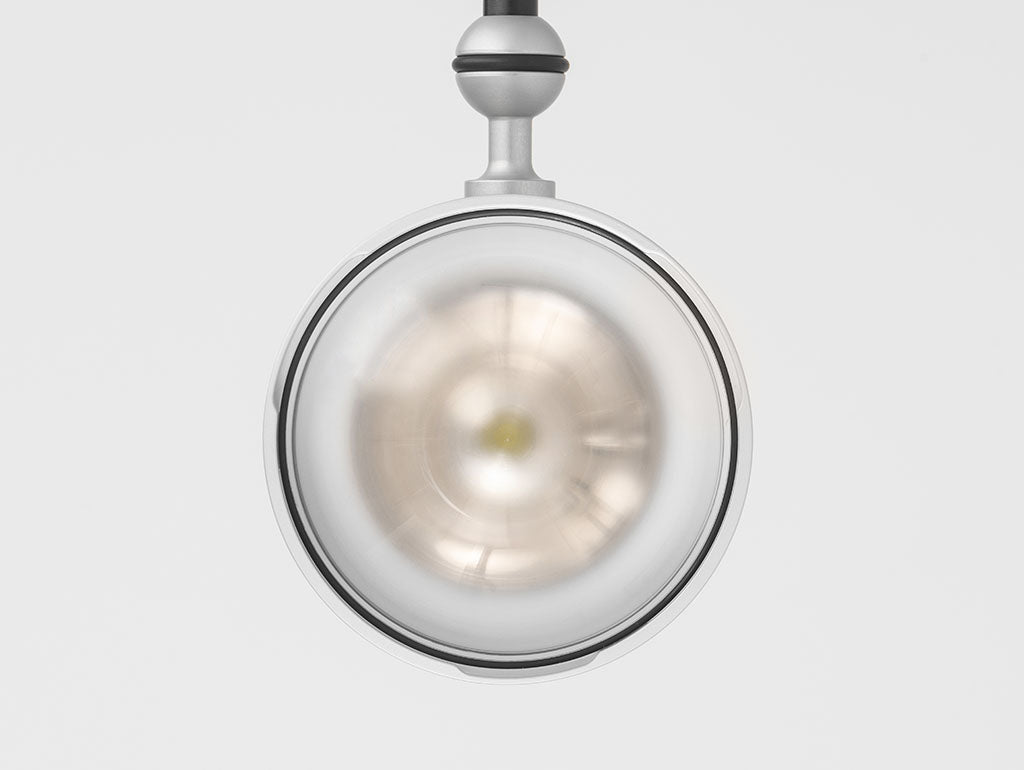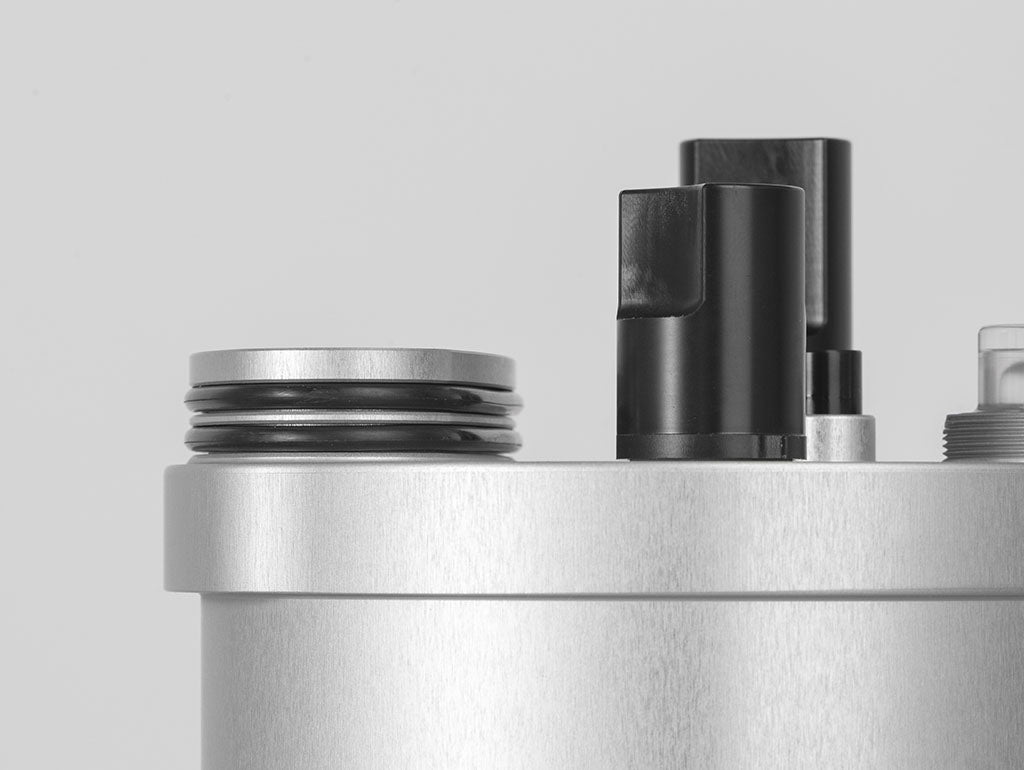 Retra Flash Pro Max
The Retra Flash Pro Max is our new cutting-edge underwater strobe, designed to elevate your photography experience to the next level. 
Harnessing state-of-the-art advancements in underwater lighting technology, the Retra Flash Pro Max excels across diverse lighting scenarios, ensuring remarkable performance for all underwater photography styles. 
From vibrant reefs to captivating depths, the Retra Flash Pro Max stands as your ultimate lighting tool, delivering unparalleled versatility and performance.
The Retra Flash Pro Max is shipping now!
Orders are currently dispatched in 2-5 working days. Should you require expedited processing for urgent delivery, kindly inform us, and we will prioritise your request to ensure prompt shipment.
Availability
The Retra Flash Pro Max is shipping now!
Orders are currently dispatched in 2-5 days. If you need the product urgently please let us know and we will make sure it reaches you in time.
This item contains
1x Retra Flash Pro Max

1x 1"(inch) Mounting ball

1x Allen key

2x spare o-rings for battery compartment

1x Silicone grease

2 year Retra Warranty
User Manual
Retra Warranty
The Retra Flash Pro Max ​comes with 2 years of Worldwide Retra Warranty.

This means that no matter where you are located the Worldwide Retra Warranty is valid and your Retra product will be taken care of​.​​​​

When purchased together with the Booster, both products receive additional 6 months of Worldwide Retra Warranty for a total of 2,5 years of coverage.

Read more about our​ Worldwide​ Retra Warranty here.
---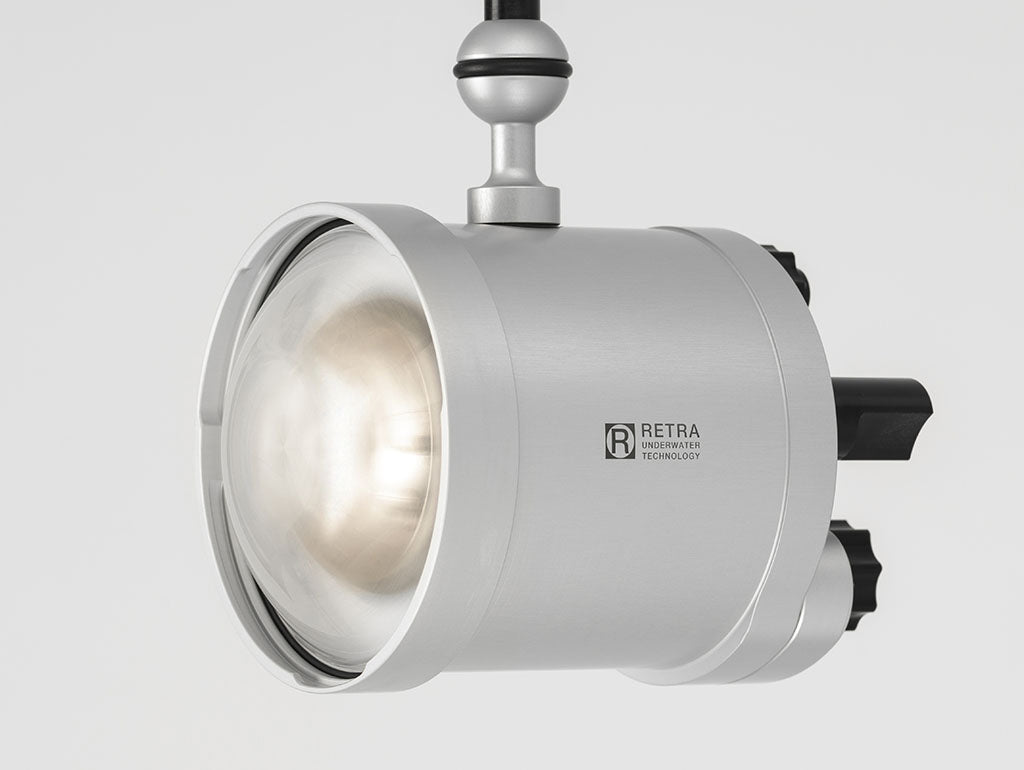 Retra Flash Video Review
Dive into this first impression video review to learn about our revolutionary new Retra Flash Pro Max and its cutting-edge features.
Take a closer look at the Retra Flash Pro Max and its features in this hands-on video review by Alex Mustard, followed by an impressive showcase of photographs made with the Retra Flash Pro Max, with added tips and tricks for aspiring underwater photographers.
Housing
Monolithic Aluminium Alloy
Dimensions (mm) / (height w/ Booster)
Optical Connector
Inon threaded connector / Sea&Sea plug connector
Flash at half power w/ Booster
Flash at full power w/ Booster
(1) 4x AA rechargeable batteries or 8x AA rechargeable batteries when using Booster
(2) Weight on land with 1" (inch) mounting ball and 4x AA Eneloop PRO Batteries / 8x AA Eneloop PRO Batteries respectively
(3) Recycle time varies depending on the state of batteries, chosen power setting and if using the Booster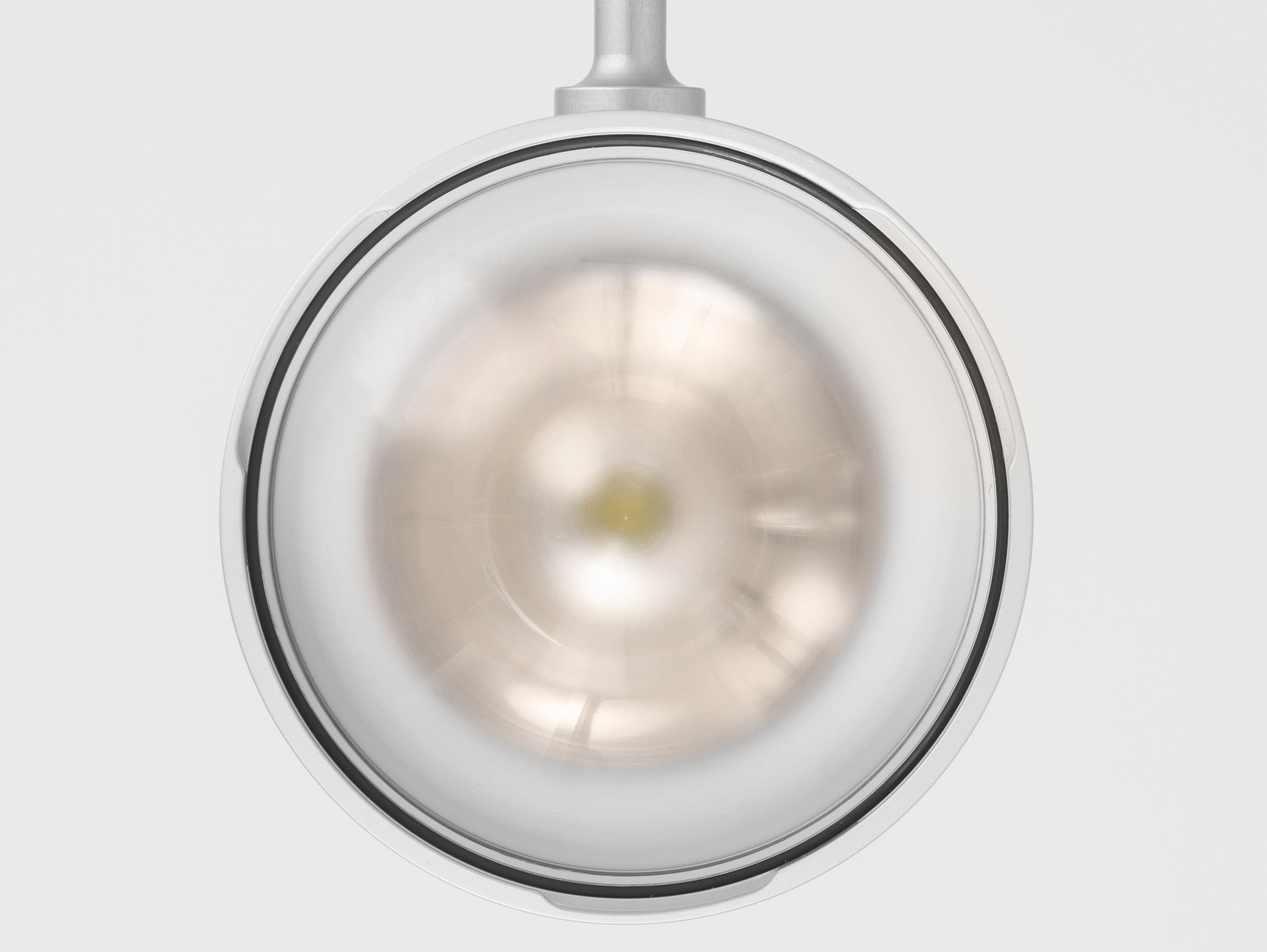 Imagine the Perfect Light Source
The Retra Flash Pro Max has the power of larger strobes while maintaining its travel friendly size and offers high level of control over the strength of illumination.
Soft and even spread of illumination
Wide range of light power output
High speed synchronization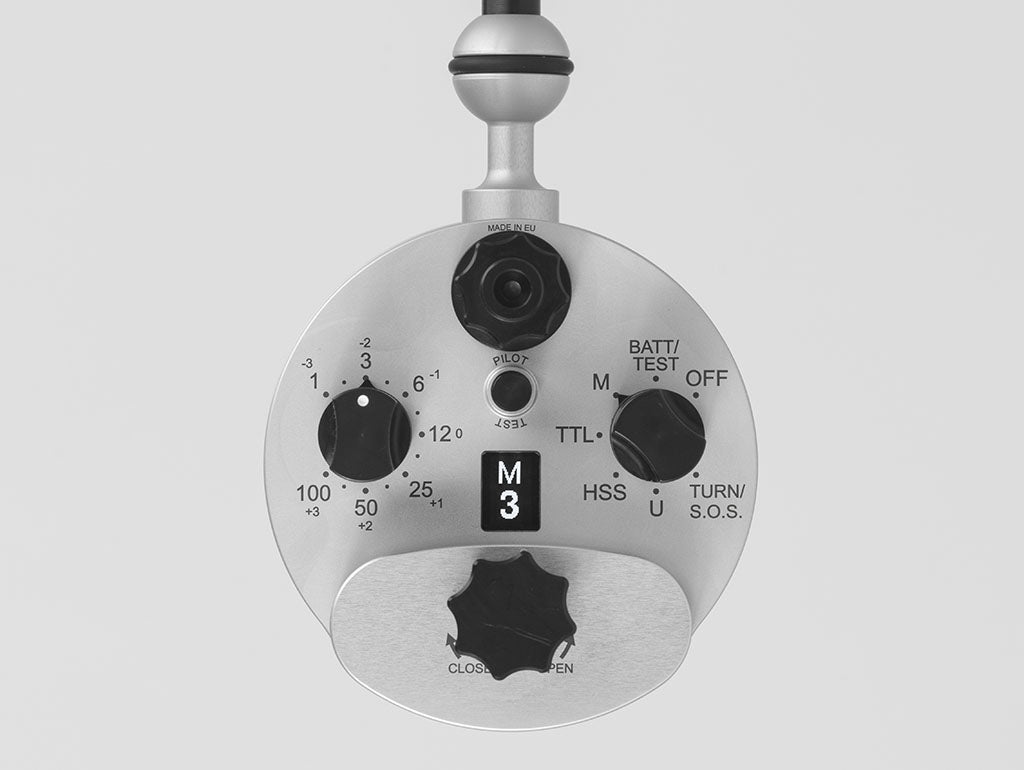 Intuitive Back Panel Controls
The back panel is easy to learn and features all essential modes as well as a customizable user mode. The OLED display shows relevant information based on selected mode.
Here is some of the information that can be displayed on the screen:
Current mode
Power setting
Battery life indicator
Capacitor recycle indicator
and more!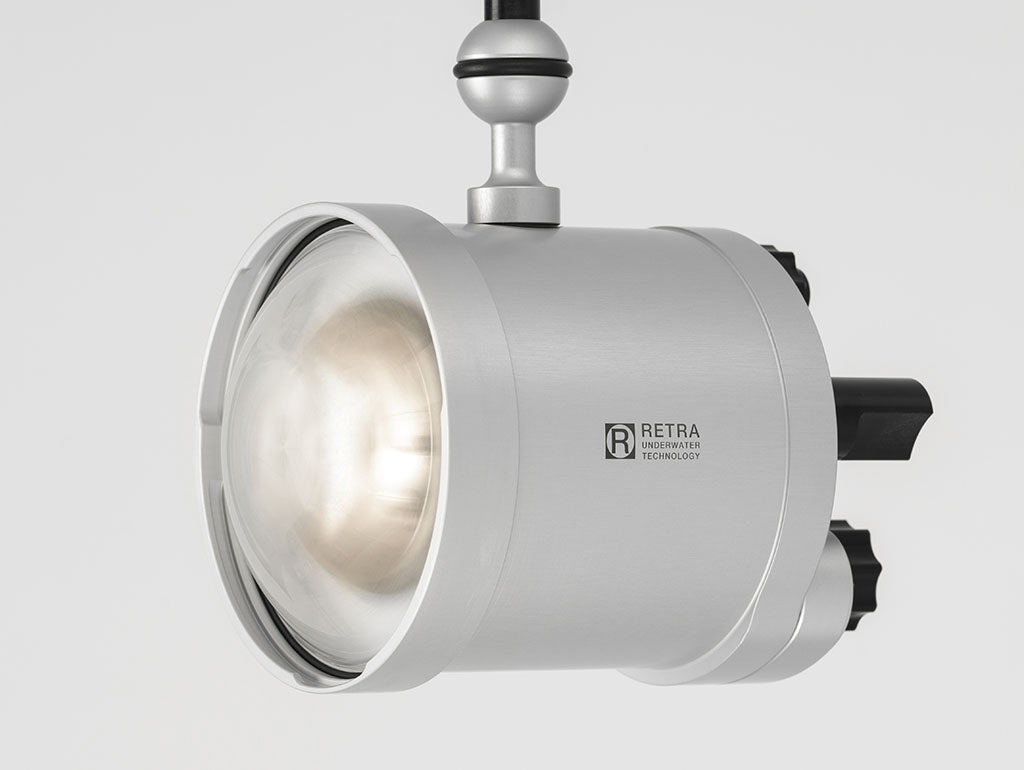 Elegant & Sturdy Design
The Retra Flash Pro Max is a powerful travel friendly strobe that can fit in your suitcase easily.
Aluminium alloy casing
Monolithic design
Depth rating -100 m
Light-weight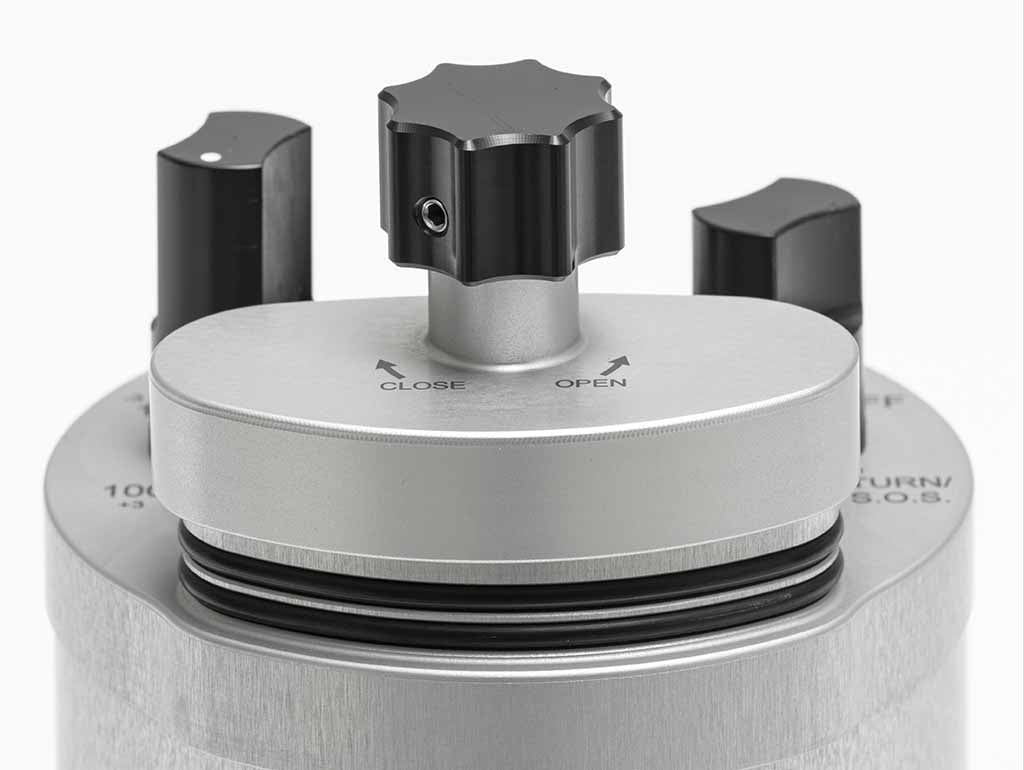 Leakage Detection & Prevention
The Retra Flash has a very low chance of leakage and even warns you if water ever enters the battery compartment.
Built-in leakage detection
Double O-ring protection
Battery compartment waterproof sealed from electronics
Circuit protection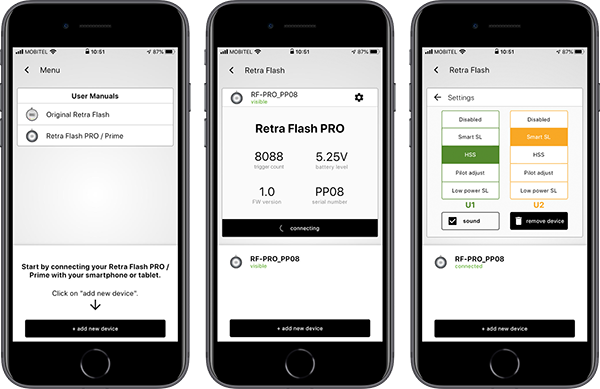 Smartphone Connectivity
You can download the Retra UWT app and connect to your Retra Flash via bluetooth.
Retra UWT App allows you to:
Download firmware updates
Create custom user modes
See basic information (number of flashes, current version, serial number, etc)
Read instruction manuals
You can download the Retra UWT app for free on Google Play and the App store.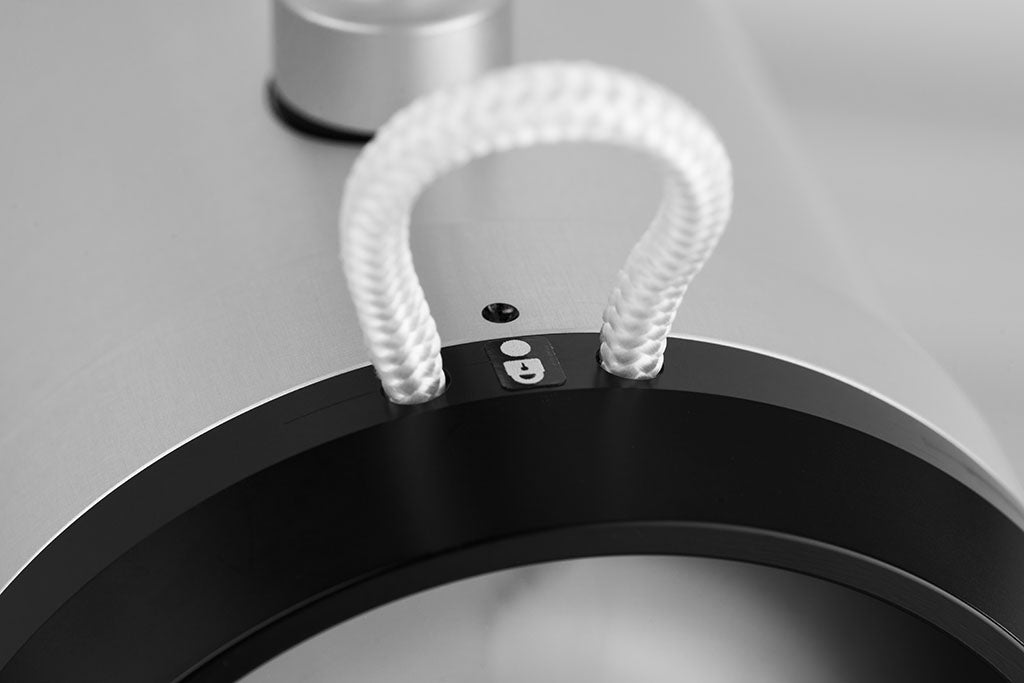 Classic Bayonet Mount
The bayonet mount remains the same on all Retra Flash models and allows you to mount accessories that change the shape and color temperature of the light.
Locking mechanism for safely attaching accessories
Compatible with all existing Retra Flash front-mounted accessories
BATT/TEST
Shows the level of battery charge,
preview lamp settings
M
The Retra Flash power can be set manually. The M mode also allows the strobe to be triggered via built-in optical sensor
TTL
Through the lens mode. The Retra Flash works together with your camera to automatically pick the optimal exposure for the scene
HSS
High speed synchronization mode
U
Custom user mode allows modification of strobe light via Retra UWT App
TURN/SOS
Rotate the display 180° / The Retra Flash emits a morse code signal for help (SOS)
You may also like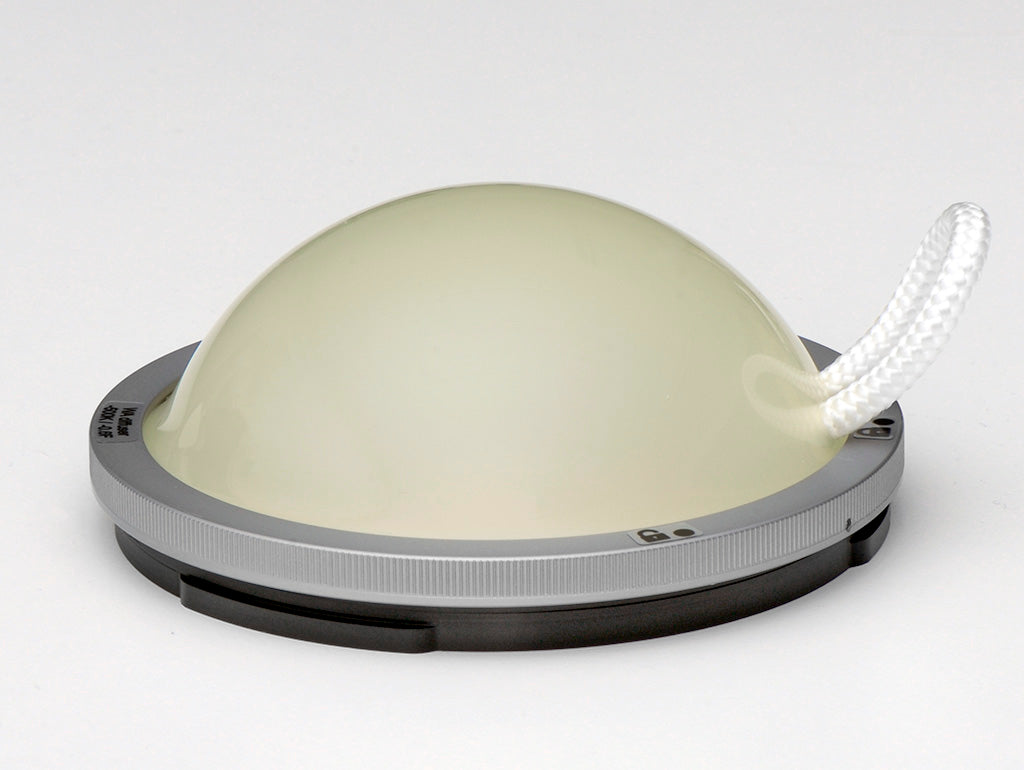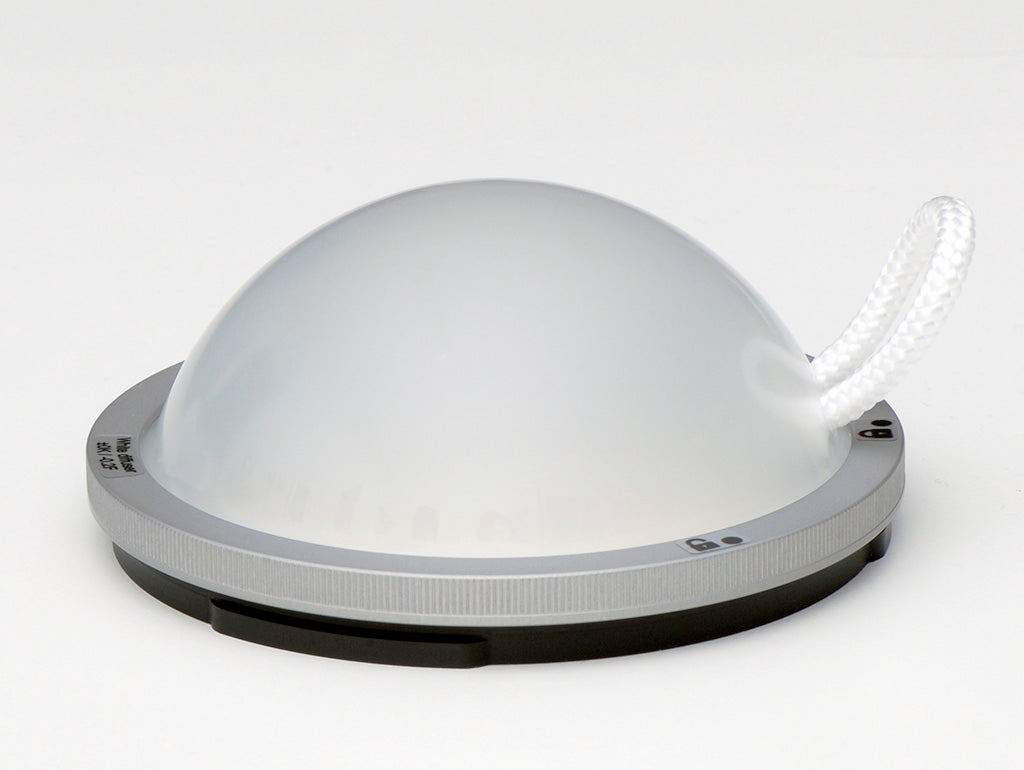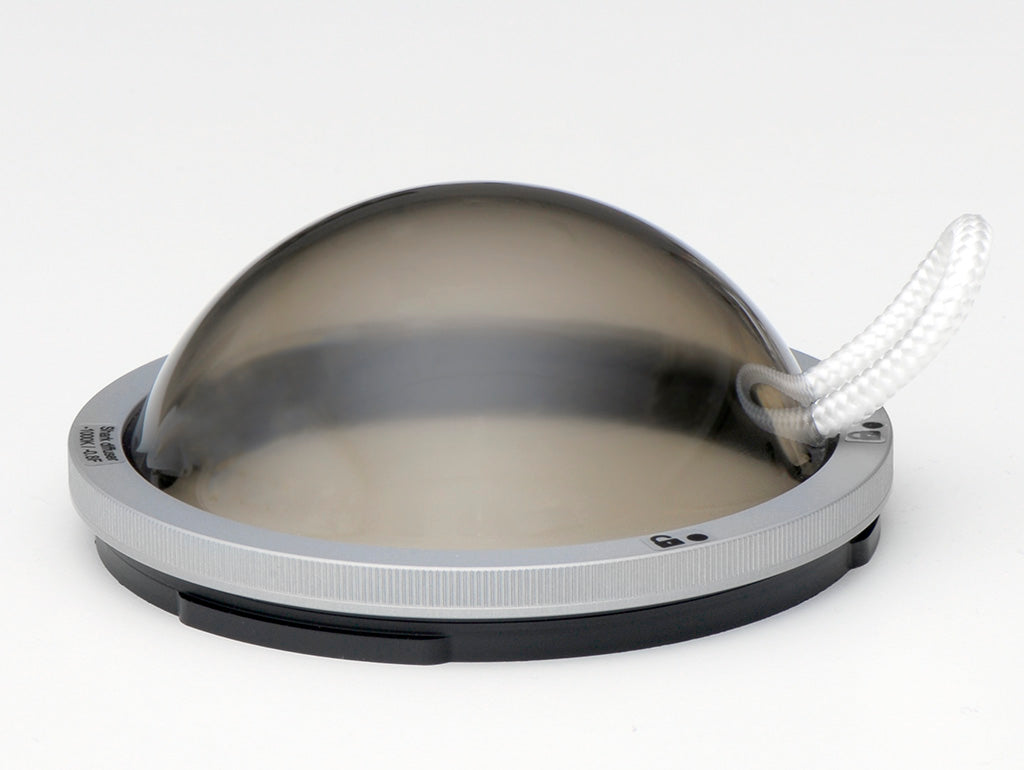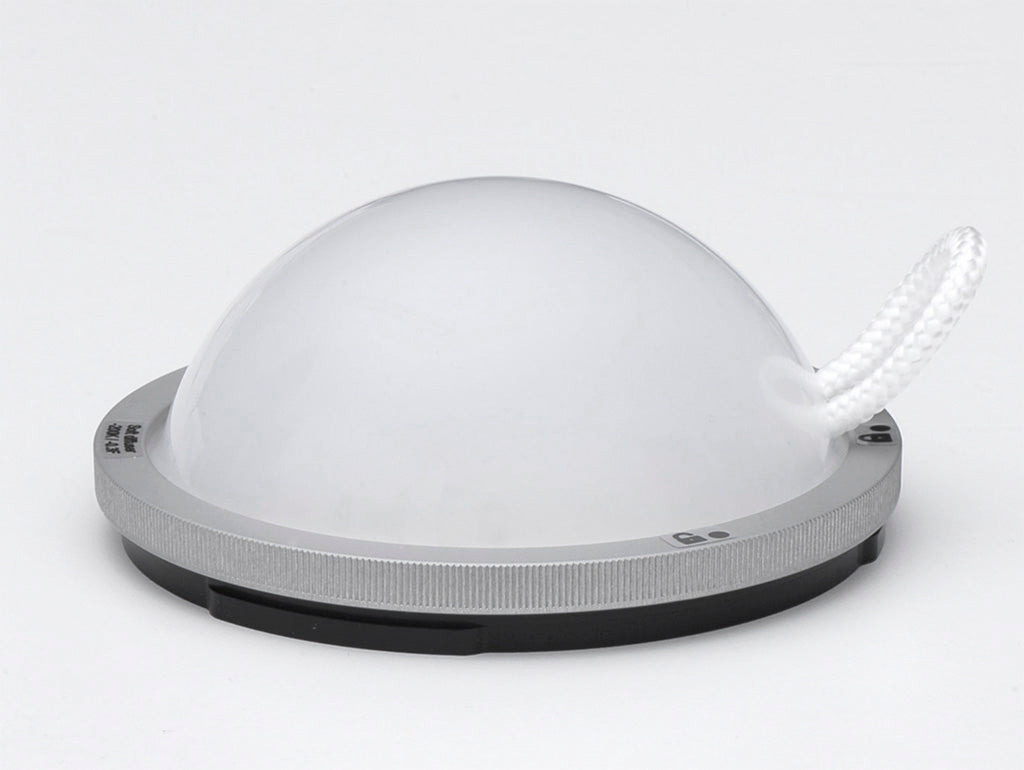 Contact Us
Do you need any additional information?
If you have any additional questions regarding the specifications, use or compatibility of our Retra products, please don't hesitate to contact us.
Just fill in the form and we will answer any questions you may have. We usually answer within 24 hours.